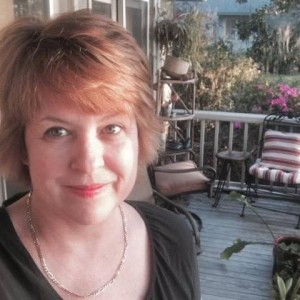 I was in Beaufort last week, for the first time since Pat's death just on the edge of Spring a year ago, on March 4th.
There is something so particularly cruel about losing someone on the edge of Spring in the lowcountry, when the winter gray of the marsh and Spanish moss is just on the verge of the photo flash of color and glorious life that comes with the bloom of all the old southern scene-stealers: dogwood, azalea, redbuds, saucer magnolia. They bloom quickly before they go to leaf, but for a glorious few weeks the whole world looks like a photo shoot for Southern Living: all dappled light and brilliant sunsets, the beast of the summer sun still at bay.
But that was the season Pat passed, and that was the season I returned this week, to do the things that all Southerners must do when a friend passes: visit the grave and visit the best friends and sit up late, telling the stories, over and over. They are often familiar, often exact retellings, with only occasional deviations of memory or insight, but no one gets bored, because there is life in them-there stories. That's where the essence of Pat remains – not at his lovely, lonely, mossy grave out on St. Helena, in a cemetery so wonderfully unpretentious that it requires four trips around the island before you remember where to turn, but in the stories, the remembrances, the connectedness of everyone who knew him and loved him; even the people who knew him and didn't.
The man compelled stories.
He wrote them, he lived them, and even in death, they swirl around him, figuratively and literally. I smiled when I visited his grave because it's covered in shells, pine cones, rocks, coins, bits of pottery and lots and lots of notes. A few are laminated (farsighted mourners, they) but most are moldering in the lowcountry weather, little love notes and full length letters, in envelopes and fluttering free.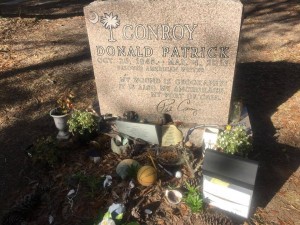 They weren't addressed to me and I didn't read them, but can almost guarantee they inevitably mention how they met Pat or his works, in great detail, year-and-date; why and how it changed their lives. They will share their common history–stories of life as a military brat, or a Citadel cadet, or a survivor of the particular hell of childhood abuse. Stories of family dysfunction are now commonplace, but weren't so much when Pat first started writing. He was warned they were too graphic and he hesitated, as all of us do, if he should content himself by telling a great story, or expose himself by confessing a harsh truth.
Fortunately for all of us, he chose both, every day of his life.
His courage was contagious and it seems fitting to me that the readers who were so deeply moved by the grit and honesty of his stories are thanking him by returning the favor: telling their own truth in stories of their own. None of them, not even the laminated ones, will long weather the salt and dampness of a sea island. They will eventually turn to dust, which really doesn't matter. Their power was in the truth and in the telling. That part will never fade.
My co-host on the porch will be Mindy Lucas, who, like our Pat, was a student of the late James Dickey. A former reporter for the State, Island Packet, and Beaufort Gazette newspapers, Mindy has covered book news in the Palmetto State for years–from the South Carolina Book Festival and Columbia's city-wide reading event One Book, One Community to interviews with Larry McMurtry, Ron Rash, Mary Alice Monroe, Ellen Malphrus, James E. McTeer II, and, of course, Pat Conroy.  A content strategist for a Columbia-based marketing communications firm, Mindy now makes her home in Beaufort with her husband David and their cat Earl.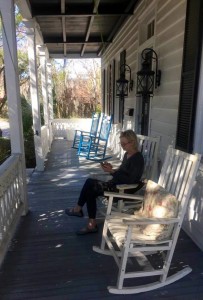 Mindy will be chatting up folks in Beaufort, perhaps even on the Conroy Center's actual front porch. She is our woman-on-the-ground and will offer a rare glimpse of the inner workings of the Center from the perspectives of volunteer ambassadors, staff, board members, visiting writers and instructors.
Like all good Porch Talk we hope for conversation; dialogue in every sense of the word. So pull up and rocker and join us. Tell us a story.
About Janis Owens:
Janis Owens is a novelist, memoirist, folklorist, and storyteller. She is a native of Florida and a graduate of Harry Crews' Creative Writing Workshop at the University of Florida. The author of four novels, My Brother Michael, Myra Sims, The Schooling of Claybird Catts, American Ghost, and a memoir cookbook, The Cracker Kitchen. She lives in Newberry, Florida, and Golden, Colorado, and is working on her fifth novel.