Giving the Gift of Service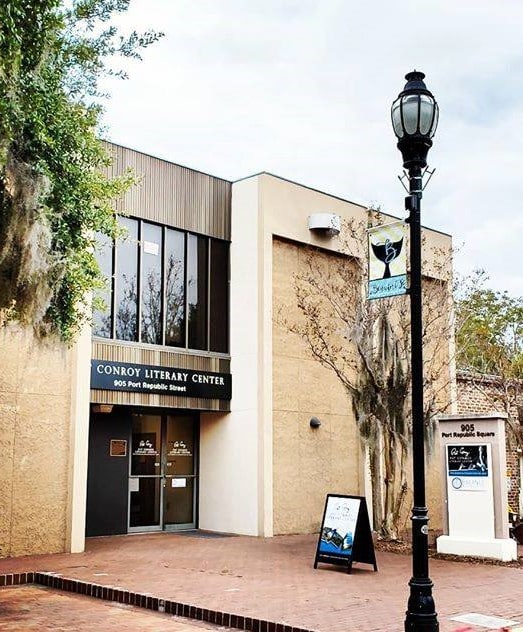 "Pay attention to the people who perform." – Pat Conroy – Beach Music
"You cannot swim for new horizons until you have courage to lose sight of the shore." ― William Faulkner
The Center began in 2016 with abundant hope, a great dream and a bright vision for its future, but alas, with a small though devoted staff. While small in number, they are great in heart and ability.
So much has already been accomplished. In the Center's first years of operation, it not only has attracted visitors from nearly all 50 states but also visitors from abroad. In its very first year it received recognition from the American Writers Museum as its first South Carolina affiliate, and it was named by the American Library Association as an American Literary Landmark.
Meet our current staff, below, who, supported by our volunteers, make so much possible, providing a variety of excellent programs, exhibits, festivals, classes and workshops throughout the year. We owe them deep gratitude for their service. As per June 10, 2019 we added a wonderful student intern. Who we hope she is the first of many…
With the financial help of our friends in the months and years ahead we hope to see the size of our hardworking staff grow. There is so much yet to be done.
For comments on this page or on this web site, contact Mihai Radulescu, founding board member and web master: mihai@patconroyliterarycenter.org

Pat Conroy Literary Center Staff
Jonathan Haupt, has forged a distinguished career in literary arts leadership in his adopted home of South Carolina. Since 2011, he has served as Director of the University of South Carolina Press and, prior to that, as USC Press's assistant director for sales and marketing. Under Haupt's leadership, USC Press was honored with a South Carolina Governors Award in the Humanities, given in recognition of the Press' commitment to education through humanities publishing. In 2013, he established the Press' acclaimed Story River Books fiction imprint, edited by the late Pat Conroy and named by Garden & Gun magazine as one of the top ten things to love about the South. His directorship at USC Press has been defined by a consistent commitment to serving the interests of writers and readers alike, in and beyond South Carolina.
Haupt created and co-chaired the Pat Conroy at 70 Festival in October 2015, an immersive literary event that was equal parts birthday celebration, book festival, writers conference, film festival, civic pride ceremony, community outreach program, and family reunion. Following Conroy's death, Haupt remade the festival as the Pat Conroy Literary Festival, which will be an annual event in his adopted hometown of Beaufort, South Carolina.
Jonathan is on the board of governors of the South Carolina Academy of Authors (the Palmetto State's literary hall of fame), Haupt has also served on the boards of the South Carolina Book Festival; Deckle Edge Literary Festival; One Columbia for Arts and History; and Columbia's One Book, One Community. A proven innovator and collaborator, he has presented at book festivals, writers conferences, and library conferences on topics of author marketing, small press and university press publishing, and literary arts partnerships.
Maura Connelly holds a B.A. in English from Skidmore College and has also studied at UCD in Dublin and SCAD in Savannah. She was Director of Marketing Communications for Spaulding & Slye in Boston for five years before moving to Beaufort where she raised her son and two daughters. In 2007 she managed and coordinated The Fall Tour of Homes and The Lafayette Soiree, two major fund raising events for Historic Beaufort Foundation.
In 2016 she joined the Pat Conroy Literary Center team and is now communications and events coordinator. Maura has used her passion for photography and natural world in creating award-winning projects for students, including initiating the now annual Camp Conroy: Build a Book summer camp for Beaufort area children.
In 2018 Maura received the 14th Annual Achievement for Excellence in Education from Beaufort Middle School for the project the Center spearheaded working with students on the anthology River of Words.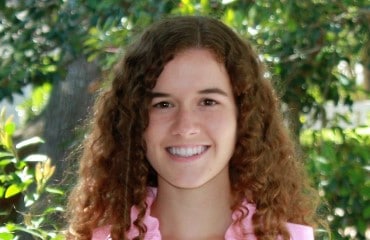 Holland Perryman is Pat Conroy Literary Center first student intern. Holland has always had a passion for reading and writing. A dedicated student at Beaufort High School, she is in the top 3% of her class and is the recent recipient of the creative writing award for a Conroy Center-inspired competition at BHS. This summer she will join the Creative Writing Academy Program at the SC Governor's School for the Arts and Humanities.
Holland is a leader among her peers, serving as class president and an active member of the Interact Club. She also plays Varsity Lacrosse, is a member of the Beaufort High Voices Auditioned Choir, and is a seasoned musical theatre actor at USCB's Center for the Arts Children's Theatre, with 14 performances to date. In her free time, she enjoys writing poetry and short stories, as well as reading anything she can get her hands on.