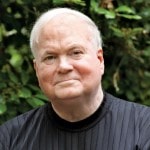 To All Our Many Friends
From the beginning of time stories have been created and shared as a way to make sense of our world. And we never outgrow the need to hear them.
Many of our donors have shared meaningful and touching stories about Pat, about reading and writing, and about their lives. You will find some of these stories under "Donor Stories" on the menu bar above.
Allow us to introduce you to the  stories of our devoted volunteers as well. See our gift of recognition and meet them in all their glory  on the  Main Menu under "Volunteers". Then under "About" you'll meet our talented and hard working staff and our distinguished Boards.
"Every voice mattered to my dad."
-Jessica Conroy
Inspired by the life and work of writer and mentor Pat Conroy, we envision a global community where every voice matters and where sharing our stories fosters greater empathy and understanding in our lives.
The Pat Conroy Literary Center nurtures a diverse community of writers, readers, teachers, and students by offering educational programs and special events that celebrate the transformative power of story, expanding our impact through collaborations with local and national partners.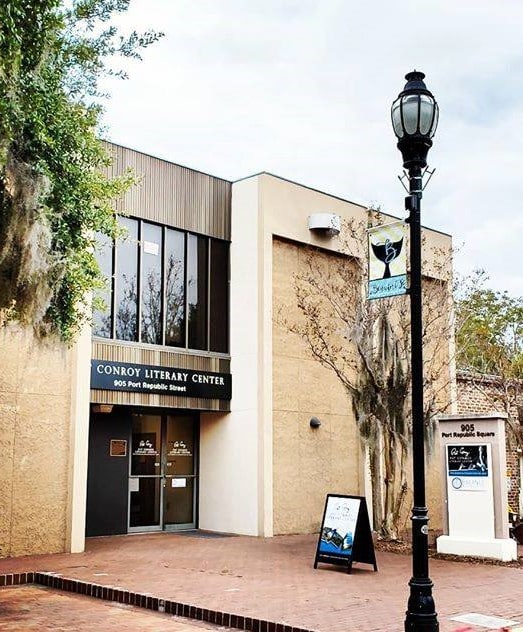 We Need Your Help
Your financial support is essential to secure the Center's future and to allow its influence to grow. Please donate, volunteer and see what a difference you can make. Learn More…
The Pat Conroy Literary Center is open to the public from Thursday through Sundays from noon to 4:00 p.m.
Other times available by appointment.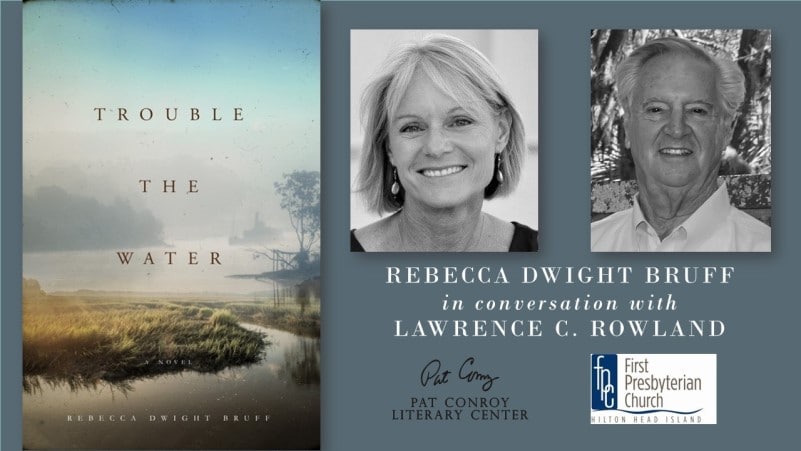 When: January 29 @ 6:30 pm – 7:30 pm
Where: First Presbyterian Church Hilton Head Island, SC
Trouble the Water, the debut novel from Rebecca Dwight Bruff, is inspired by the larger-than-life true story of Robert Smalls, the first African American hero of the Civil War. On May 13, 1862, the enslaved Smalls commandeered the Confederate vessel The Planter in...
---
Read More >
---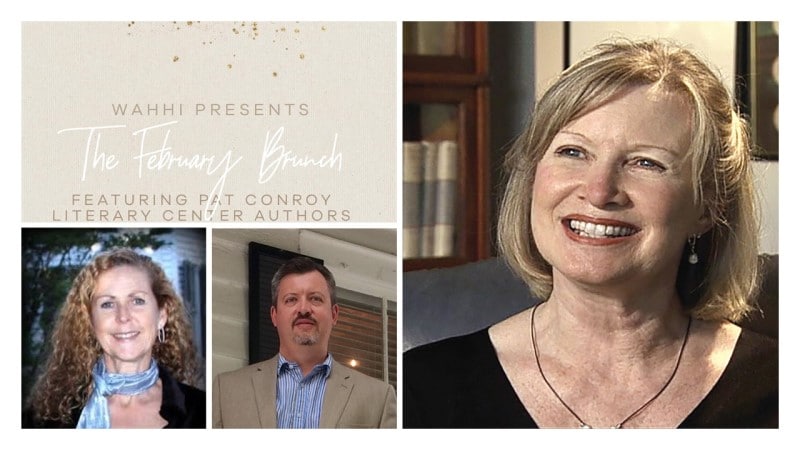 When: February 6 @ 9:30 am – 1:30 pm
Where: Sonesta Resort Hilton Head Island, SC
Join us for brunch with author panel from the Pat Conroy's Literary Center at the Sonesta Resort & Spa. A Celebration of...
---
Read More >
---