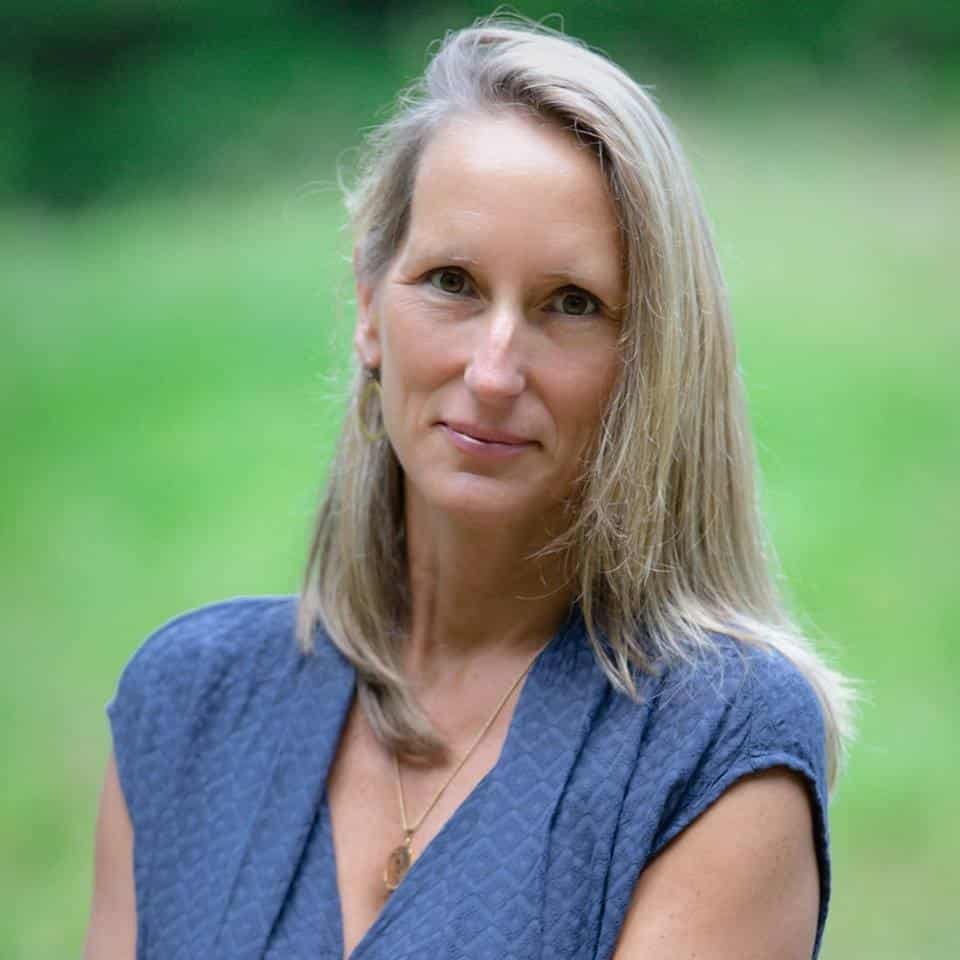 "My fiction illuminates the everyday conditions of characters who, at first glance, may live lives very different than my readers, but with whom, ultimately, my readers will empathize. I look for the connectedness among human beings."
It's a good sign when book reviewers favorably compare your debut novel to the work of John Steinbeck. Lowcountry native Michel Stone was on the receiving end of such high praise for her 2012 novel The Iguana Tree. In it, Stone introduced readers to Héctor and Lilia Santos, young parents gambling on their dream of a better life by undertaking a harrowing undocumented immigration from southern Mexico to the South Carolina coast with their infant daughter. Stone offered a heartrending continuation of Héctor and Lilia's story in her second novel, Border Child, published in 2017. Told with a deeply felt compassionate and journalistic attention to detail, Stone's novels are inherently humanizing rather than politicizing, making them all the more relevant to ongoing debates about immigration and the fate of the storied American Dream.
Michel Stone previously appeared on Porch Talk in an interview reposted from Shelf Awareness. We were fortune to be able to invite her back to the Porch for an original interview in advance of her January 26 appearance in Charleston as part of the Blue Bicycle Books Luncheon Series.
Jonathan Haupt: Michel, welcome to the Porch. Let's start with a question I suspect you get from time to time. How did you come to be a writer of the illegal immigrant experience, a cultural perspective wholly different than your own?
Michel Stone: I grew up on Johns Island and saw migrant workers throughout my childhood. Often I'd see children in the tomato fields with their parents, and I suspected those children had travelled and seen far more than I ever would. They intrigued me and I wanted to know their stories.
JH: And your first novel grew from that intrigue?
MS: The Iguana Tree began years later as a short story I wrote after I befriended a young Mexican family on Edisto Island who confided that they were undocumented. Their story, particularly their border crossing with a baby, haunted me. I spent the next few years meeting and interviewing immigrants, learning about their experiences. The Iguana Tree is fiction, but it's informed by those real stories entrusted to me.
JH: The depth of research reflected on the page in your books seems as much like the work of a journalist as a much as a novelist. What other sources did you draw on in your writing?
MS: I also read a lot of nonfiction and firsthand accounts of border crossings. I travelled to villages in Mexico, Nicaragua, Costa Rica, and Honduras to do research. The fictional setting in both novels is based on the real village of Puerto Angel in Oaxaca, Mexico. I never plan to write about a place I haven't been.
JH: Let's talk about how one novel became two. The Iguana Tree's ending left a key plotline to the imaginations of readers. But then you found yourself making a public commitment to write a sequel of sorts, the story that became Border Child. How did that happen?
MS: When I toured for The Iguana Tree, readers always asked if I planned to write a follow-up. I had no plans to do so. Then I found myself in the agricultural community of Hermiston, Oregon, which is 40% Latino. They'd selected the novel for their town's Community Read. I was on stage giving a talk before 300+ people when the mayor noticed that many folks in the room couldn't speak English, but they'd come to hear my talk because their children had been required to read the book either at the high school or the local college. The mayor brought in a translator for the remainder of the discussion. That was an emotional moment for me because I'd always feared someone would ask, "Who are you to tell their stories?" Yet here was a roomful of people who had lived these stories, embracing my work. During the Q&A a woman asked if I'd write a follow-up novel. In the heat of that moment I answered yes. The room erupted in applause, and I thought, "Shoot! I have to do it now!"
The next morning the local paper had a headline "Author of The Iguana Tree says it here first, Sequel is forthcoming." I don't call Border Child a sequel; it stands on its own. But it does tell the rest of the story. I began writing it on my flight home from Oregon.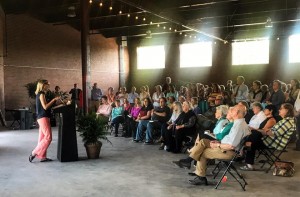 JH: Border Child is a story of sacrifice pitting the bonds of family against forces beyond anyone's control. That same sense of conflict informs The Iguana Tree, which you captured beautifully in speaking of Héctor: "He would always have the fear and knowledge that someone somewhere was more powerful than he…. Perhaps a mixture of fear and joy would always dwell within him." Do you see this balance as precariously equal or do you find there is an overarching sense of hope in your books?
MS: There's absolutely an overarching theme of hope in my stories. What choice do we have but to maintain hope? Your question brings to mind the poem "Sunday Morning" by Wallace Stevens. I find its last line to be powerful and hopeful: "And, in the isolation of the sky/ At evening, casual flocks of pigeons make/ Ambiguous undulations as they sink/ Downward to darkness, on extended wings." Despite my characters' sinking downward toward darkness, I'm certain they do so on extended wings. Sometimes darkness is essential to our perceiving and appreciating light, beauty, and hope, and that's where a protagonist's true character emerges. I maintain great hope for my characters. We all soar on extended wings.
JH: You've structured your novel so that readers have equal and alternating access to the perspectives of both Héctor and Lilia. What prompted you to take this approach?
MS: I was mindful of avoiding stereotypes. I felt the best way to do that was to give perspective and voice to characters from both the U.S. and Mexico. Also, I find alternating perspectives an energizing way to craft a story.
"The Iguana Tree is poignant, powerful, graceful, and witty, beautiful and brave. Like John Steinbeck's The Pearl, this novel is a gem."–Charleston Post & Courier
JH: Has it been flattering, daunting, or a bit of both to have your writing compared to that of Steinbeck? What parallels to you see between your subjects and styles?
MS: Steinbeck wrote of displaced people. I'm also drawn to writing about the push and pull of people moving from place to place, their motivations, their struggles. My fiction illuminates the everyday conditions of characters who, at first glance, may live lives very different than my readers, but with whom, ultimately, my readers will empathize. I look for the connectedness among human beings. We all experience birth, mortality, hope, fear, and the gamut of human emotions, regardless of our backgrounds, skin color, or nationality.
My job as a novelist is to examine the human condition, and I suspect Steinbeck felt the same. And yes, the comparisons flattered and delighted me. The Grapes of Wrath is one of my favorite books.
JH: Let's stick with line of thought, then. A great strength of your novels is that they transcend politics to go deeply into the heart of the personal experiences of your characters. What novels have done this for you as a reader, and which have most influenced you as a writer?
MS: Oh, so many! Certainly The Grapes of Wrath, Barbara Kingsolver's The Poisonwood Bible, and Tim O'Brien's The Things They Carried. So many books have influenced my writing: Cormac McCarthy's Blood Meridian and Suttree; Tayari Jones' Silver Sparrow; Luis Alberto Urrea's The Hummingbird's Daughter; Anthony Doerr's All the Light We Cannot See; Sonia Nazario's Enrique's Journey; Kent Haruf's Plainsong; Adam Johnson's Orphan Master's Son, Robert Ruarks's The Old Man and the Boy. I'm struck by their insight into the human condition, their artful use of language, and their story telling. Oh gosh, and I must include my childhood favorite: Ernest Hemingway's The Old Man and the Sea.
JH: That's quite a reading list you just gave us! Your work has had the benefit of being on some good required reading lists too. Because of its timely focus on immigration and its message of empathy, The Iguana Tree was selected as a "freshman read" by five colleges and universities, including Clemson and Converse. What has it meant to you to have your work impact the humanities education of so many students in this way?
MS: The college discussions have been lively and elicit varying viewpoints, which is what a college education is supposed to do! I've found the discourse to be powerful, meaningful, and intellectually stimulating. I'm always thrilled to hear educators and reviewers say that my books depoliticize a politically charged topic. I'm grateful my efforts to speak to the human condition have been recognized in such a way.
At its heart, The Iguana Tree is a story of hope and an examination of the human experience. It's the story of one family's struggles and efforts to stay intact despite horrific circumstances, the backdrop of which is the border between the U.S. and Mexico.
JH: The Iguana Tree was published to tremendous success by Spartanburg's Hub City Press, one of the literary gems of the South. From that experience, you were catapulted to the national stage with the iconic Nan A. Talese at Doubleday, who was the first recipient of the Maxwell E. Perkins Award and editor to Margaret Atwood, Ian McEwan, and Pat Conroy. What has meant the most to you as a writer from each of these experiences?
MS: Hub City has developed a national reputation for publishing high quality, literary work. I'm honored they published my first novel. Because they only publish 4-6 books a year, their staff really puts their hearts into each publication. They got my book into the hands of reviewers and things sort of took off from there. Speaking before a crowd of thousands of students in Clemson's Littlejohn Coliseum was an experience of a lifetime and a highlight of my Hub City journey. Another unexpected and cool development was giving the keynote address at a conference on immigration in Texas.
Nan Talese's publishing my second book was a dream come true. Her keen eye and editing brilliance are surpassed only by her grace and kindness. The first time we met in person I had dinner with her and her (NYT journalist) husband Gay Talese in Manhattan. Her stories from her early days at Random House enchanted me. She spoke of publishing Schindler's List, about working with A. E. Hotchner on Hemingway's biography Papa Hemingway, and what it was like to edit Pat Conroy's work. She is a living legend and I'll always treasure the opportunity to have worked with her.
JH: So what's next in the queue? How will you follow The Iguana Tree and Border Child?     
MS: I'm working on a novel set between downtown Charleston and a gang-infested town in Honduras. It's a work-in-progress so I won't say much else just yet, except that I am having fun with the research. Writing energizes me, particularly when I'm learning as I go.
Portions of this interview were excerpted for publication in the Charleston Post & Courier.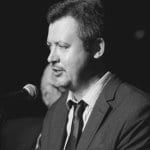 Jonathan Haupt is the executive director of the Pat Conroy Literary Center, the founding director of the annual Pat Conroy Literary Festival, and a board member of the South Carolina Academy of Authors and the Friends of South Carolina Libraries. With Nicole Seitz, he is coeditor of the forthcoming anthology Our Prince of Scribes: Writers Remember Pat Conroy.
Revisit Michel Stone's June 20, 2017, appearance as part of the Conroy Center's Visiting Writers Series in this video: