Pat Conroy Literary Center Video Gallery
We hope you will enjoy this collection of videos from the Pat Conroy Literary Center's past programs and promotions–including our Visiting Writers Series, Porch Talk Live author interviews, and the inaugural Lowcountry Book Club Convention. To receive updates as new videos become available, please subscribe to our YouTube channel by clicking the Subscribe button below the video. Or simply come to this page and you will see the events listed as they occurred with the most recent at the top. Thanks for watching.

Subscribe to our channel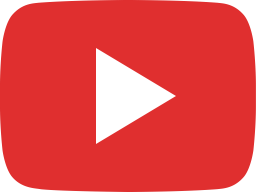 Interview with Jonathan Haupt about the Pulpwood Queens Fundraiser Auction for the Conroy Center
WHHI-TV's North of the Broad host Robyn Zimmerman interviews Pat Conroy Literary Center executive director Jonathan Haupt about a fundraising auction of author-donated treasures hosted by the Pulpwood Queens Book Club and supporting the nonprofit Conroy Center. Online and open to the public, the auction will be held on January 11-16, during the virtual Pulpwood Queens Book Club Convention. Funds raised support the Conroy Center's annual Lowcountry Book Club Convention in the fall. Auction: www.charityauctionstoday.com/auctions/22pq-pclc-27371 Learn more about the Pulpwood Queens: www.thepulpwoodqueens.com Learn more about the Pat Conroy Literary Center: www.patconroyliterarycenter.org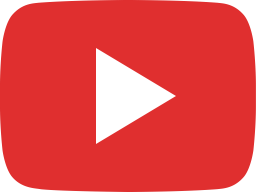 Open Mic Night, featuring Terry McLeod, author of I Found Me
Open Mic Night, featuring Terry McLeod, author of I Found Me Our monthly virtual Open Mic Night is hosted by Brooke McKinney and presented in partnership between the Pat Conroy Literary Center and the South Carolina Writers Association. Our featured writer for December is Terry McLeod, author of the debut book I Found Me. Join us live on the Conroy Center's Facebook page for readings by a pantheon of participating writers from in and beyond our South Carolina lowcountry. About our featured writer: Terry McLeod (who writes under the pen name of Joanna Whitmire) was born and raised in Colleton County, South Carolina, where she still resides. In college, she minored in English and majored in biology and in fine arts. She worked as an educator for many years. She loves art, music, books, movies, soap operas, her family and friends, our beautiful Earth, and all animals--especially her own. I Found Me is her first published book. Interested in reading as part of Open Mic? Contact host Brooke McKinney at brooke@patconroyliterarycenter.org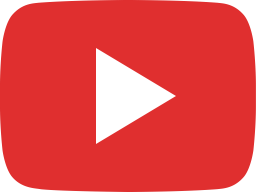 Live from the Conroy Center, in Conversation with Janisse Ray, author of Wild Spectacle
The Pat Conroy Literary Center and the Authors on the Air Global Radio Network proudly present executive director Jonathan Haupt in conversation with author and environmentalist Janisse Ray about her newest book, Wild Spectacle. ABOUT WILD SPECTACLE "Wonderful. Janisse Ray has a heart the size of a manatee and the tenacity (and laugh) of a pileated woodpecker. She is incapable of not loving this world and all that is in it. If you don't yet know her work, today is your lucky day."―Rick Bass, author of For a Little While: New and Selected Stories "An urgent love letter to our wild places. Part poet, naturalist, and tour guide, Ray is a gifted observer. We finish this remarkable book brimming with gratitude and alive to the wild spectacles around us."―Beth Ann Fennelly, author of Heating and Cooling: 52 Micro-Memoirs GUEST: Janisse Ray is a naturalist and activist, and the author of seven books of nonfiction and poetry, including The Seed Underground: A Growing Revolution to Save Food, Drifting into Darien: A Personal and Natural History of the Altamaha River, and Ecology of a Cracker Childhood, which won the American Book Award. Her work has appeared widely in magazines and journals, and she is the recipient of a Pushcart Prize, the Nautilus Book Award, and numerous other honors. Ray lives on an organic farm near Savannah, Georgia. www.janisseray.com HOST: Jonathan Haupt is the executive director of the Pat Conroy Literary Center and the former director of the University of South Carolina Press.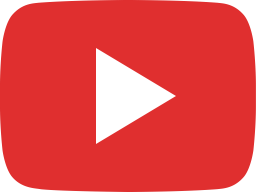 An evening with novelist Julie Satterfield-Price, author of Green Grass & High Times
The Pat Conroy Literary Center hosted an evening with novelist Julie McAlpin Richmond (Julie Satterfield-Price), on November 30,. ABOUT THE NOVEL Born in Mississippi during the tumultuous Civil Rights era, four brothers navigate their way to Naples, Florida where they come-of-age. Landon, Hollis, Boyd, and Attie are known to all to be competitive and aggressive with each other, but they will always have their brothers' backs in times of trouble. From the home of "Ole Miss and the cotton fields of Oxford to the sandy shores of Naples when it was still a sleepy town and outpost for drug runners, Green Grass & High Times will take you on a journey. With its local color and nostalgic views that touch on the innocence of youth, the temptations of adolescence and the trials of maturity, this is a novel of Southern fiction at its best. You will be intrigued with a touch of mystery, dark humor and historical drama as each page opens to a new escapade in the lives of these four boys/men, and how the women in their lives continually mold, manipulate, and master them. Copies of Green Grass & High Times are available through local booksellers or at https://bookshop.org/a/8118/9780578820385. ABOUT THE AUTHOR After winning State-level for a short story in high school, Julie Satterfield-Price knew she wanted to write. With an education in English and history, she has worked as a managing director of a magazine, and is currently a history professor at the University of South Carolina Beaufort. Although she has called Ohio, Florida, and England home, she now resides in the South Carolina lowcountry where she is married, the mother of daughters, and has various pets. When she isn't writing, she can be found cooking, gardening, reading novels, or watching romantic comedies. Julie's books are contemporary Southern fiction with underlying themes of how the past overshadows the present--better known as Southern Gothic. She builds on this premise with themes of family relationships, religion, traditions, coming-of-age, alienation, addictions, and physical and mental abuses, as well as dark humor. "Where Have All Our Daughters Gone," was her debut novel, and "Green Grass & High Times" released in January 2021. She is presently working on her third novel, "Bad Moon Rising," which she plans to release in early 2022. Julie writes under the pen-name Julie McAlpin Richmond, which are the surnames of her two grandmothers. She credits their love of education and books as a major inspiration in her life.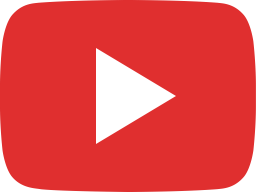 Bestselling YA Novelist Kalynn Bayron in Conversation with DAYLO at the Bluffton Book Festival
Bestselling author Kalynn Bayron discusses her YA fantasy novels Cinderella Is Dead and This Poison Heart in conversation with Holland Perryman, Millie Bennett, Alisha Arora, members of Beaufort High School's DAYLO: Diversity Youth Literary Organization, moderated by Jonathan Haupt, executive director of the Pat Conroy Literary Center. This free public event is presented virtually by the Bluffton Book Festival in collaboration with DAYLO and the nonprofit Pat Conroy Literary Center. ABOUT THIS POISON HEART Briseis has a gift: with a single touch she can grow plants from tiny seeds to rich blooms. When Briseis's aunt dies and wills her a dilapidated estate in rural New York, Bri and her parents hope that surrounded by plants and flowers, she will finally learn to control her gift. But their new home is sinister in ways they never expected―it comes with a mysterious set of instructions, a walled garden filled with the deadliest botanicals in the world, and generations of secrets. There is more to Bri's sudden inheritance than she could have imagined, and she is determined to uncover it. From the bestselling author of Cinderella Is Dead comes an enchanting story about a young woman with the power to conquer the dark forces descending around her. "Bayron weaves science and Greek mythology into a captivating lore that lends weight to this fantastical contemporary story. She conjures entertaining and realistic dialogue and attentive characterization, while incisive descriptions and sumptuous prose evoke a wonderfully gothic atmosphere."--Publishers Weekly, starred review "This Poison Heart masterfully weaves a unique story grounded in the depths of Greek mythology and Black girlhood, ideal for lovers of folklore or those who enjoy the thrill of a well-paced and unanticipated adventure." --Booklist, starred review "Bayron strikes just the right balance of mystical and modern, bringing elements of mythology and spirituality to Bri's family roots while situating her securely in a relatable adolescence."--The Bulletin of the Center of Children's Books "Bayron conjures a world filled with magic and mystery. Brings much-needed inclusivity and contemporary flavor to the teen fantasy genre."--Kirkus Reviews "I'm a big fan of tropes and love seeing how marginalized authors take them in new and interesting directions, something Bayron does very well here, and a big part of that is due to how well-developed her characters are. . . . . It's a fast-paced mystery with a clever twist on the myth of Medea. The story is full of queer Black girl magic, and I can't wait to see where Kalynn Bayron takes it."--Locus Magazine "The twists and turns of this fantasy tale will keep readers engaged . . . . Readers will be inspired."--School Library Connection ABOUT THE AUTHOR Kalynn Bayron is the bestselling author of the award-winning YA fantasy Cinderella Is Dead and the recently published This Poison Heart. She is a classically trained vocalist and when she's not writing you can find her listening to Ella Fitzgerald on loop, attending the theater, watching scary movies, and spending time with her kids. She currently lives in San Antonio, Texas with her family. ABOUT THE INTERVIEWERS The first student intern of both the Pat Conroy Literary Center and the Friends of South Carolina Libraries, Beaufort High School senior Holland Perryman is the founder of DAYLO: Diversity Awareness Youth Literacy Organization, winner of the Ann Head Literary Prize for Short Story, and a book reviewer and author interviewer for the Charleston Post and Courier, the Beaufort Lowcountry Weekly, and the Southern Review of Books. Beaufort High School junior Millie Bennett and senior Alisha Arora are also Conroy Center interns and members of DAYLO. They are joined in this author conversation by their mentor, Jonathan Haupt, executive director of the Conroy Center, the former director of the University of South Carolina Press, and co-editor of Our Prince of Scribes: Writers Remember Pat Conroy, winner of 17 book awards. Learn more about the Bluffton Book Festival at www.blufftonbookfestival.com. Learn more about the Pat Conroy Literary Center at www.patconroyliterarycenter.org.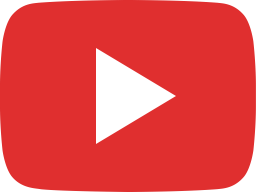 North of the Broad Interview with Jonathan Haupt about Beaufort High DAYLO Events on 11/18 & 11/20
WHHI-TV North of the Broad host Robyn Zimmerman interviews Conroy Center executive director Jonathan Haupt about the Beaufort High School Diversity Awareness Youth Literacy Organization and DAYLO's upcoming public events. On Thursday, 11/18, at 5:00 p.m., DAYLO's founder Holland Perryman and Beaufort High School classmates Alisha Arora and Millie Bennett will host a virtual conversation with bestselling YA novelist Kalynn Bayron, author of This Poison Heart, in collaboration with the Bluffton Book Festival. This virtual event is free and open to the public: https://www.eventbrite.com/e/183868324107 On Saturday, 11/20, DAYLO will host a free Teddy Bear Picnic read-aloud event for K-3 students and their families at Beaufort's Pigeon Point Park (1521 Pigeon Point Rd). Young readers are encouraged to bring their favorite stuffed animals for a fun morning of reading experiences and free snacks. The nonprofit Pat Conroy Literary Center will participate in both events and will live-stream the 11/18 virtual conversation with Kalynn Bayron to the Center's Facebook page, www.facebook.com/patconroyliterarycenter.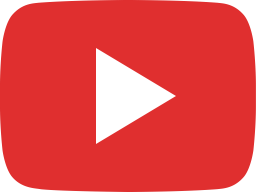 Patti Callahan in Conversation with Margaret Evans, Once Upon a Wardrobe
As part of the 6th annual Pat Conroy Literary Festival, bestselling author Patti Callahan will discuss her newest book, Once Upon a Wardrobe, in conversation with Lowcountry Weekly publisher Margaret Evans at and in partnership with Lowcountry Presbyterian Church of Bluffton. This event is free and open to the public. Books will be available for sale through the Beaufort Bookstore. About Once Upon a Wardrobe: From Patti Callahan, the bestselling author of Becoming Mrs. Lewis, comes another enchanting story that pulls back the curtain on the early life of C. S. Lewis. "Where did Narnia come from?" The answer will change everything. Megs Devonshire is brilliant with numbers and equations, on a scholarship at Oxford, and dreams of solving the greatest mysteries of physics. She prefers the dependability of facts—except for one: the younger brother she loves with all her heart doesn't have long to live. When George becomes captivated by a brand-new book called The Lion, the Witch and the Wardrobe and begs her to find out where Narnia came from, there's no way she can refuse. Despite her timidity about approaching the famous author, Megs soon finds herself taking tea with the Oxford don and his own brother, imploring them for answers. What she receives instead are more stories . . . stories of Jack Lewis's life, which she takes home to George. Why won't Mr. Lewis just tell her plainly what George wants to know? The answer will reveal to Meg many truths that science and math cannot, and the gift she thought she was giving to her brother—the story behind Narnia—turns out to be his gift to her, instead: hope. "I advise you to read this book, then wait for a while and then read it again, for while it may not be Narnia, there is magic in it." —Douglas Gresham, C. S. Lewis's stepson "Once Upon a Wardrobe is a poignant meditation on the lengths we will go to for our loved ones as well as a fascinating glimpse into the early life of C. S. Lewis. Patti Callahan's beautiful, life-affirming novel is a reminder that literature lives inside us, and that when we read someone else's story, we understand so much more about our own. A gorgeous, compelling book." —Janet Skeslien Charles, award-winning author of The Paris Library About the author: Patti Callahan is the New York Times, USA TODAY, and Globe and Mail bestselling novelist of fifteen novels, including Becoming Mrs. Lewis and Surviving Savannah, out now, and Once Upon a Wardrobe, forthcoming in October 2021. A recipient of the Harper Lee Distinguished Writer of the Year, the Christy Book of the Year, and the Alabama Library Association Book of the Year, Patti is the cofounder and cohost of the popular web series and podcast Friends & Fiction. www.patticallahanhenry.com About the interviewer: Margaret Evans is the publisher and editor of Lowcountry Weekly, where she has been penning her award–winning column, Rants & Raves, for over 20 years. She and her husband Jeff also publish The Island News, where she dabbles in reporting. Margaret's essays have appeared in various Southern anthologies – including State of the Heart: South Carolina Writers on the Places They Love and Our Prince of Scribes: Writers Remember Pat Conroy – and she's a regular contributor to Southbound magazine. She is the former editor of Beaufort Magazine and former editorial assistant to Pat Conroy. Margaret loves her family, her cats, her church choir, her book club, her wine, and her backyard songbirds – not necessarily in that order. https://lcweekly.com/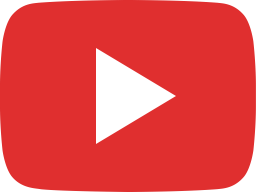 Rosemary Daniell and Judy Goldman in Conversation with Brooke McKinney
Presented as part of the 6th annual Pat Conroy Literary Festival, the Conroy Center's Brooke McKinney will host a virtual conversation with award-winning poets and memoirists Rosemary Daniell (Fatal Flowers and Sleeping with Soldiers) and Judy Goldman (Together and Child). About the authors: Rosemary Daniell's recent award-winning collection of poems is The Murderous Sky: Poems of Madness and Mercy. Her widely reviewed books include her memoir, Fatal Flowers: On Sin, Sex and Suicide in the Deep South; long with her second memoir, Sleeping with Soldiers, they were forerunners of the current memoir trend. She's the author of seven other books of poetry and prose, including a collection of essays, Confessions of a (Female) Chauvinist; a novel, The Hurricane Season, The Woman Who Spilled Words All Over Herself: Writing and Living the Zona Rosa Way and Secrets of the Zona Rosa: How Writing (and Sisterhood) Can Change Women's Lives, as profiled in Southern Living and People. Her work has appeared in such publications as The New York Times Book Review, Harper's Bazaar, New York Woman, L.A. Times, and many others, and she has appeared on numerous national television shows. She is the founder and leader of Zona Rosa, a series of writing and living workshops (Pat Conroy was a frequent visitor.); to date, over 350 Zona Rosans and counting have become published authors. She is profiled in the book, Feminists Who Changed America, 1963-1975, and in 2008, received a Governor's Award in the Humanities for her impact on the state of Georgia. Judy Goldman is the author of seven books – three memoirs, two novels, and two collections of poetry. Her new memoir, Child, will be published May 2022. Together: A Memoir of a Marriage and a Medical Mishap was named one of the best books of 2019 by Real Simple magazine and received a starred review from Library Journal. Her first memoir, Losing My Sister, was a finalist for both SIBA's Memoir of the Year and ForeWord Review's Memoir of the year. She received the Sir Walter Raleigh Fiction Award and the Mary Ruffin Poole Award for First Fiction, as well as the three prizes awarded for a poetry book by a North Carolinian and Silverfish Review Press's Gerald Cable Prize. She received the Hobson Award for Distinguished Achievement in Arts and Letters, the Fortner Writer and Community Award for "outstanding generosity to other writers and the larger community," the Irene Blair Honeycutt Lifetime Achievement Award from Central Piedmont Community College, and the Beverly D. Clark Author Award from Queens University. Her work has appeared in Southern Review, Gettysburg Review, Kenyon Review, Crazyhorse, Ohio Review, Shenandoah, Prairie Schooner, Washington Post, USA Today, Charlotte Observer, Real Simple, LitHub, and elsewhere. She lives in Charlotte, NC, with her husband. They have two married children and four grandchildren. www.judygoldman.com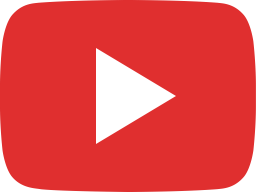 Beaufort News: Jonathan Haupt Discusses DAYLO's Teddy Bear Picnic, 11/20
Beaufort News host Robyn Zimmerman talks to Conroy Center executive director Jonathan Haupt about DAYLO's Teddy Bear Picnic for young readers. Beaufort High School's DAYLO: Diversity Awareness Youth Literacy Organization will host a family-friendly Teddy Bear Picnic read-aloud at Beaufort's Pigeon Point Park (1521 Pigeon Point Rd) on Saturday, November 20, from 9:30 to 11:30 a.m. The event is free and open to the public. BHS student members of DAYLO, National Honor Society, and Spanish National Honor Society, along with USC Beaufort education majors, will be on hand to read picture books to children (Kindergarten through 3rd grade) and their families, accompanied by an audience of teddy bears and other stuffed animals. Light refreshments (juice boxes, mini muffins, and cookies) will also be provided for guests. Children are encouraged to bring their favorite teddy bear or stuffed animal to join in the fun. Parents and families will have the opportunity to learn more about the importance of early learning literacy, fostering a love of reading in children, and celebrating the transformative power of storytelling in our communities. Local literacy partners, like the nonprofit Pat Conroy Literary Center and Nevermore Books, have been invited to host display tables at the Teddy Bear Picnic as well, as a learning opportunity for all guests. For questions about this event, please contact Wendy Lacombe, Wendy.Lacombe@beaufort.k12.sc.us. Founded by BHS student body president Holland Perryman in response to her experiences as the first intern of the Pat Conroy Literary Center, DAYLO is one of the largest student organizations at BHS, with more than 50 members. Using a book club model to engage in works celebrating diverse viewpoints and to learn and teach themes of social justice and inclusivity, DAYLO provides opportunities for student education and service, building a community of intellectually curious and empathetic readers dedicated to service learning and positive social change. DAYLO also fosters opportunities to improve literacy within our community, including read-alouds for elementary students and collaborations with the Conroy Center in hosting public conversations with authors representing diverse backgrounds.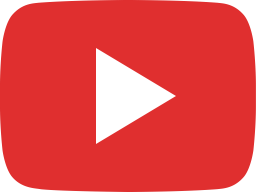 The Carrie McCray Nickens Poetry Fellowship Reading
As part of the 6th annual Pat Conroy Literary Festival, we will host the Carrie McCray Nickens Poetry Fellowship Reading featuring fellowship winner Elizabeth Robin and finalists Miho Kinnas, Evelyn Berry, Danielle Verwers, Ann-Chadwell Humphries, and Yvette R. Murray, moderated by Ellen Malphrus, USCB writer in residence. Books by the presenting poets will be available for sale and signing. About the poets: Elizabeth Robin, retired high school teacher, has two collections through Finishing Line Press: Where Green Meets Blue (2018) and Silk Purses and Lemonade (2017); To My Dreamcatcher will be out in 2022. She is the 2021 winner of the Cary McCray Nickens Fellowship. Of her work in that competition judge Tiana Clark said: "I see a lunar lyricism reflected by this poet. The language is mystical, mythic, sublime, and romantic. The haunting imagery is fresh and allows for strangeness, devastation, and delight in a way that captures me as a reader." As a poet of witness and discovery, Robin tells the stories of those pushed into margins. She will or did appear most recently in Ukweli, Poetry Society of South Carolina Yearbook 2021, COMET buses, Catfish Stew 2021, Drunk Monkeys, Ripples, The Broadkill Review, i am not a silent poet, and Blue Mountain Review. Robin emcees an open mic and literary programs on Hilton Head Island. https://www.elizabethrobin.com/ Evelyn Berry is a non-binary writer, podcast host, and educator. They are the author of the novel Heathens and Liars of Lickskillet County and the poetry chapbooks Glitter Husk and Buggery. They serve as poetry editor of Emrys Journal and write book reviews for Free State Review. They are the recipient of the KAKALAK Poetry Award, Broad River Prize for Prose, BOOM Chapbook Prize, and Susan Meyers Summer Scholarship. They serve on the board of the Free Verse Poetry Festival and Poetry Society of South Carolina. They are the host of the creative writing podcast Contribute Your Verse, Their work has recently appeared in Beloit Poetry Journal, ANMLY, beestung, Raleigh Review, Taco Bell Quarterly, and elsewhere. They work as a museum educator in Aiken, South Carolina. https://derekberrywriter.com As a girl in rural Texas, Ann-Chadwell Humphries competed in poetry recitation. After retirement, she took community writing classes, then graduate classes in poetry. Muddy Ford Press selected Ann as the second in their Laureate series to publish her first book, An Eclipse and a Butcher. Ann was a finalist for Carrie McCray Nickens poetry fellowship, is a newly inducted member of SC Humanities Speaker's Bureau, and is archiving her poetry papers at the University of South Carolina. Based in Columbia, Ann reads and writes using assistive technology. www.Ann-ChadwellHumphries.com Miho Kinnas is a Japanese poet/translator living in Hilton Head Island, South Carolina. She is the author of two books of poetry: Today, Fish Only and Move Over Bird (Math Paper Press, 2014 and 2019). Her poems, translations and book reviews appeared in many journals including Cha: An Asian Literary Journal, Literary Shanghai, Quixotica: Poems East of La Mancha, The Museum of American Poetics and a Seattle-based Belltelist journal that nominated her poem "End" for the Pushcart Prize. She gave poetry workshops at Shanghai Literary Festival, Singapore Writers' Festival, Pat Conroy Literary Center, Arnold Arboretum/Harvard Art Museum, and at local schools, among others. Yvette R. Murray received her B.A. in English from Duquesne University in Pittsburgh, Pennsylvania. She has been published in Fall Lines, The Petigru Review, Catfish Stew, Barzakh, Genesis Science Fiction magazine, forthcoming in Emrys Journal and Call and Response Journal. She is a 2020 Watering Hole Fellow and a 2019 Pushcart Prize nominee. Presently, she is writing her first collection of poetry, more science fiction short stories and a children's book series. She is a member of the Society of Children's Book Writers & Illustrators, and a board member of the Poetry Society of South Carolina and the South Carolina Writer's Association. Murray lives in Charleston, South Carolina. Poet Danielle Ann Verwers writes and teaches in Columbia, South Carolina. She also plays the didgeridoo (poorly) and collects library cards. She has studied at the University of Iowa, University of South Carolina, and Columbia College. Her poetry has appeared or is forthcoming in Eastern Iowa Review, Petigru Review, Emrys and elsewhere. https://danielleverwers.com