Event by Pat Conroy Literary Center
Online: patconroyliterarycenter.eventbrite.com
Wednesday June 23, 2021; 6:00-8:00 p.m. on Zoom.
$45
Limited to 15 participants
This workshop is for anyone wanting to write fiction informed by your spiritual life. Susan will discuss the ways in which her spiritual life informs her fiction, and also share examples from other writers, including Flannery O'Connor, Dostoyevsky, Chekov, and several contemporary authors. There will be a discussion about the difference in being an author who writes spiritual or religious fiction vs. being a religious or spiritual writer.
Finally there will be time for a writing exercise, which will involve turning a personal memory into fiction. Participants will write for 15 minutes and then will have an opportunity to share what they have written and comment on each other's work.
Outline for the workshop: Susan's books and "spiritual" essays • Iconography • How Susan's journey influenced her fiction • Flannery O'Connor and Pope Paul II • Other sources to consider • 3 tips for writing spiritual fiction • Why are you writing? • Elements of fiction • Writing exercise
Learn more and register at https://patconroyliterarycenter.eventbrite.com
This workshop will be held as an online video conference call through Zoom. Details for joining the video call will be provided to all participating writers after registering.
Website: Facebook Event Page
About our instructor: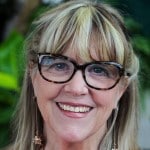 Susan Cushman is author of four books: Tangles and Plaques: A Mother and Daughter Face Alzheimers (memoir), Cherry Bomb (novel), Friends of the Library (short stories), and John and Mary Margaret (novel). She is editor of three anthologies of essays by other authors: A Second Blooming: Becoming the Women We Are Meant to Be, Southern Writers on Writing, and The Pulpwood Queens Celebrate 20 Years! Growing up in the Presbyterian Church in Jackson, Mississippi and converting to Eastern Orthodoxy has been an interesting spiritual journey for Susan, who has also studied and taught Byzantine iconography. She has included many of her spiritual experiences in her writing, including numerous essays: "Icons Will Save the World," published in First Things: The Journal of Religion, Culture, and Public Life, "Chiaroscuro: Shimmer and Shadow," in the anthology Circling Faith: Southern Women on Spirituality, and "Watching," which appeared in the Saint Katherine Review.

This program and others like this would not be possible without your financial help for which, as always, Pat Conroy Literary Center gratefully thanks you.