The Pat Conroy Literary Center and the Authors on the Air Global Radio Network proudly present executive director Jonathan Haupt in conversation with novelist Colleen Oakley, author of The Invisible Husband of Frick Island.
Oakley delivers an unforgettable love story about an eccentric community, a grieving widow, and an outsider who slowly learns that sometimes faith is more important than the facts.
"An utterly charming story brimming with heart and humanity. This is the hopeful book we all need right now. I loved it!"—Emily Giffin, #1 New York Times bestselling author of The Lies That Bind
"What's a town to do when a recent widow keeps talking to her husband that no one else can see? Follow along, of course. Colleen Oakley's captivating The Invisible Husband of Frick Island is populated with quirky characters that stole my heart. Make this your summer read and discover the joys of a delicious Frick Island cake, the sanctuary of a tight-knit community, and the hope of second chances."—Amy E. Reichert, author of The Coincidence of Coconut Cake
Online: tobtr.com
Wednesday, June 23, 2021 at 7 PM EST – 8 PM EST
Price: Free · Duration: 1 hr
Our Guest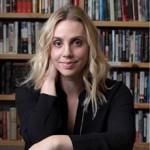 Colleen Oakley is the USA Today bestselling author of You Were There Too, Close Enough to Touch and Before I Go. Her books have been named best books by People, Us Weekly, Library Journal and Real Simple, and have been long-listed for the Southern Book Prize. A former magazine editor for Marie Claire and Women's Health & Fitness, Colleen's articles and essays have been featured in The New York Times, Ladies' Home Journal, Women's Health, Redbook, Parade, Woman's Day, Fitness, Health, Marie Claire and Martha Stewart Weddings. A proud graduate of the University of Georgia's school of journalism, she lives in Atlanta with her husband, four kids, and the world's biggest lapdog. www.colleenoakley.com
Our Host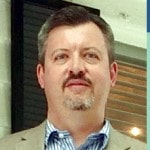 Jonathan Haupt is the executive director of the Pat Conroy Literary Center and the former director of the University of South Carolina Press, where he created the Story River Books fiction imprint with Conroy, named by Garden & Gun Magazine as one of "the top ten things to love about the South." Jonathan's book reviews and author interviews have appeared in the Charleston Post and Courier, Beaufort Lowcountry Weekly, Beaufort Lifestyle magazine, Savannah Morning News Beacon magazine, Pink magazine, the Southern Review of Books, and Southern Writers Magazines Suite T blog. He is co-editor with Nicole Seitz of the award-winning anthology Our Prince of Scribes: Writers Remember Pat Conroy, winner of 17 book awards. Jonathan also serves on the boards of the South Carolina Academy of Authors and the Friends of South Carolina Libraries and on the advisory board of the South Carolina Humanities and the affiliates steering committee of the American Writers Museum. In 2020, he was recognized with the Doug Marlette Literacy Leadership Award presented by the Pulpwood Queens, the largest book club in the U.S.

This program and others like this would not be possible without your financial help for which, as always, Pat Conroy Literary Center gratefully thanks you.