Event by Pat Conroy Literary Center
Register: patconroyliterarycenter.eventbrite.com
When: Wednesday May 25, 2022; 6:00-8:00 p.m. on Zoom.
Cost: $45
Limited to 15 participants
Fiction often relies on bad behavior and making messes. In an interview about writing his movies, Ethan Coen said that many of his stories begin when he takes a situation or problem and gives it to a character who is incapable of dealing with it. Mistakes are then made, and they pile up, moving the narrative forward. In this class, we'll look at the movie *The Big Lebowski* and a few pieces of literature where characters create difficult problems for themselves and then have to solve them.
Come to this workshop prepared to write! We'll be doing exercises in character development with bad behavior and mistakes in mind. Problems in fiction often stem from interactions between characters. We'll pay close attention to what kinds of interactions might create the best problems for your characters, and how these can relate to the broader narrative within a story.
Learn more and register at https://patconroyliterarycenter.eventbrite.com
This workshop will be held as an online video conference call through Zoom. Details for joining the video call will be provided to all participating writers after registering.
Website: Facebook Event Page
About our instructor: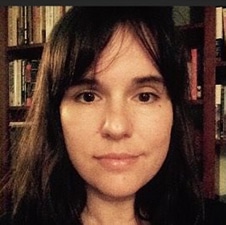 Amber Wheeler Bacon is a writer and editor whose fiction and nonfiction has appeared or is forthcoming in Ecotone, Epiphany, Five Points, Post Road, New Ohio Review, Crazyhorse and Witness. You can find her writing online at Ploughshares, Fiction Writer's Review, CRAFT and New South. She is the recipient of the 2022 Lit/South Award for flash fiction, the 2018 Breakout Writers Prize sponsored by The Author's Guild and a scholarship from Bread Loaf Environmental.
In 2020, her story collection, "We Were Vessels," was one of five finalists for Hub City Press's C. Michael Curtis Short Story Book Prize and a finalist for Moon City Press's Short Fiction Award. She has an MFA from the Bennington Writing Seminars and is on the board of directors of the South Carolina Writers Association. She currently serves as daily editor at the Southern Review of Books and teaches English at Coastal Carolina University. Amber is represented by Amy Bishop of Dystel, Goderich & Bourret.

This program and others like this would not be possible without your financial help for which, as always, Pat Conroy Literary Center gratefully thanks you.