Tuesday May 24, 2022 – 4:30-5:30 PM EDT
Price: Free · Duration: 1 hr
Location: Beaufort County Library System | 311 Scott St., Beaufort, SC 29902
"A library could show you everything, if you knew where to look."—Pat Conroy, My Reading Life
The author of "The Prince of Tides," "The Great Santini" and "The Water Is Wide," Pat Conroy (1945–2016) is synonymous with the Lowcountry. Pat Conroy Literary Center executive director Jonathan Haupt will discuss Conroy's lifelong love of books and libraries—focusing on the roles public libraries, school libraries, and Pat's own personal library played in his writing life. Through video and audio clips, photographs, and published and unpublished writings by and about Conroy, this presentation welcomes attendees into the book-filled world of one of America's most beloved writers.
This program also includes an overview of the Pat Conroy Literary Center which honors and continues Conroy's legacy as writer and educator in his adopted hometown of Beaufort, South Carolina.
Rescheduled following a weather cancelation during National Library Week, this special event is free and open to the public, held at the Beaufort Main Library (311 Scott Street) on Tuesday, May 24, at 4:30 p.m.
Website: Facebook Event Page
ABOUT OUR PRESENTERS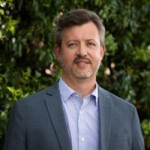 Jonathan Haupt is the executive director of the nonprofit Conroy Center and the former director of the University of South Carolina Press, where he created the Story River Books fiction imprint with Pat Conroy, named by Garden & Gun magazine as one of "the top ten things to love about the South."
Haupt's book reviews and author interviews have appeared in the Charleston Post and Courier, Lowcountry Weekly, Beaufort Lifestyle, Savannah Morning News' Beacon magazine, Southern Review of Books, and Southern Writers Magazine's Suite T blog. He is co-editor of the anthology Our Prince of Scribes: Writers Remember Pat Conroy, the recipient of seventeen book awards. He serves on the boards of the Friends of South Carolina Libraries and the South Carolina Academy of Authors. In 2020, Haupt was recognized with the Doug Marlette Literacy Leadership Award presented by the Pulpwood Queens, the largest book club in the U.S.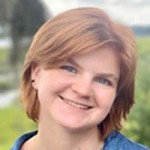 Beaufort High School junior Millie Bennett is a writer, visual artist, singer, and actress. A student in the AP Capstone Program, she is also a founding member of the BHS chapter of Letters for Rose, dedicated to reducing loneliness in nursing homes and assisted living residents during the pandemic. In 2020, Millie was selected for the SC Governor's School for the Arts & Humanities Summer Program for Visual Arts, and in 2021, she participated in the SCAD Summer Sessions for Visual Art, Animation, and Character Development.

This program and others like this would not be possible without your financial help for which, as always, Pat Conroy Literary Center gratefully thanks you.