Tuesday May 31, 2022 – 5-6:30 PM EDT
Price: Free · Duration: 1 1/2 hr
Registration: Contact The Beaufort Bookstore to reserve your seat for this free event: 843-525-1066
Website: Facebook Event Page
Set in our beloved Beaufort, Carolina Moonset, the thrilling new novel from New York Times bestselling author Matt Goldman, will be published on Tuesday, May 31. Join us that evening, at 5:00 p.m., for a launch event at Beaufort Bookstore, presented in partnership with the nonprofit Pat Conroy Literary Center. Matt Goldman will be interviewed by Conroy Center executive director Jonathan Haupt.
Books will be available for sale and signing.
About Carolina Moonset and Matt Goldman
"A compelling story of how the past is never the past… I loved this book."–William Kent Krueger
Joey Green has returned to Beaufort, South Carolina, with its palmettos and shrimp boats, to look after his ailing father, who is succumbing to dementia, while his overstressed mother takes a break. Marshall Green's short-term memory has all but evaporated, but, as if in compensation, his oldest memories are more vivid than ever. His mind keeps slipping backwards in time, retreating into long-ago yesterdays of growing up in Beaufort as a boy.
At first this seems like a blessing of sorts, with the past providing a refuge from a shrinking future, but Joey grows increasingly anxious as his father's hallucinatory arguments with figures from his youth begin to hint at deadly secrets, scandals, and suspicions long buried and forgotten. Resurfacing from decades past are mysteries that still have the power to shatter lives―and change everything Joey thought he knew. Especially when a new murder brings the police to his door.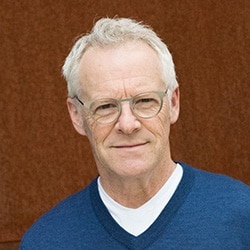 New York Times best-selling author Matt Goldman is also a playwright and Emmy Award-winning television writer for Seinfeld, Ellen, and other shows. He brings his signature storytelling abilities and light touch to his Nils Shapiro series, which begins with Gone to Dust. He lives in Minnesota with his wife, two dogs, two cats, and whichever children happen to be around. (Matt Goldman author photo credit: Leslie Parker)
About our Host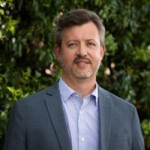 Jonathan Haupt is the executive director of the Pat Conroy Literary Center, the former director of the University of South Carolina Press, and coeditor of the anthology Our Prince of Scribes: Writers Remember Pat Conroy, winner of 17 book awards.

This program and others like this would not be possible without your financial help for which, as always, Pat Conroy Literary Center gratefully thanks you.