Tuesday June 7, 2022 – 5:00-6:00 PM EDT
Price: Free · Duration: 1 hr
Location: NeverMore Books | please call the store to reserve your spot: 843-812-9460
NeverMore Books and the nonprofit Pat Conroy Literary Center will host an evening with teenage novelist Jeyda Bolukbasi, author of The Phoenix–in conversation with Millie Bennett and Jonathan Haupt.
Free and open to public, this in-person event will be held at NeverMore Books (910 Port Republic Street) with books available for sale and signing. Seating is limited
Website: Facebook Event Page. The author conversation will also be live-streamed on the Conroy Center Facebook page.
ABOUT THE PHOENIX
On the night that she was to earn her Phoenix fire, a young phoenix named Amber discovers that her parents have been killed. Distraught and orphaned, she is left alone to survive the harsh and dangerous Northern winter in her mystical home, the Valley. Once a source of wonder and enchantment for her, the river and mountains she had known all her life were now only a foreign, unforgiving wilderness. When a midland phoenix leads her to the Southern lands to defend against a rival group known as the Radicals, Amber begins to unfold the secrets of the war-stricken father she never really knew, until a harrowing betrayal leaves her alone in the mountains again. Can she find the strength to face the Northern mountains and the secrets that resided in them in one last fight of fire against fire and blood against water?
ABOUT THE AUTHOR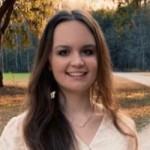 A seventeen-year-old writer and visual artist, Jeyda Bolukbasi is a junior at Colleton Preparatory Academy in Walterboro, SC. She is the author of the novels Tuah (2019) and The Phoenix (2022). Jeyda is the first junior volunteer staff member at the Center for Birds of Prey in Awendaw and a member of the Carolina Bird Club. She was featured on the ETV author interview series By the River: https://www.pbs.org/video/jeyda-bolukbasi-xh5sn7/.
ABOUT OUR HOSTS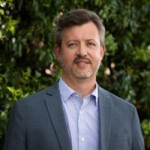 Jonathan Haupt is the executive director of the nonprofit Conroy Center, the former director of the University of South Carolina Press, and co-editor of Our Prince of Scribes: Writers Remember Pat Conroy, the recipient of seventeen book awards.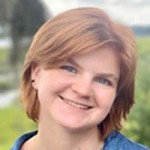 Pat Conroy Literary Center intern and Beaufort High School junior Millie Bennett is a writer, visual artist, singer, and actress. A student in the AP Capstone Program, she is also a founding member of the BHS chapter of Letters for Rose, dedicated to reducing loneliness in nursing homes and assisted living residents during the pandemic. In 2020, Millie was selected for the SC Governor's School for the Arts & Humanities Summer Program for Visual Arts, and in 2021, she participated in the SCAD Summer Sessions for Visual Art, Animation, and Character Development.

This program and others like this would not be possible without your financial help for which, as always, Pat Conroy Literary Center gratefully thanks you.