A library could show you everything, if you knew where to look."—Pat Conroy, My Reading Life
Join us online on Zoom for a guided tour of the nonprofit Pat Conroy Literary Center in Beaufort, S.C., led by executive director Jonathan Haupt. Presented in partnership with the Friends of South Carolina Libraries (FOSCL), this National Friends of the Library Week special program will include stories of Pat Conroy's formative relationships with public and academic libraries, and his own personal library, told within the context of a tour of the new Conroy Center's galleries and exhibits. FOSCL board president Marlena White will introduce the evening's program.
October 21, 2021 6:00 pm – 7:00 pm | Free
Admission to this virtual event is free; donations are welcome. Register in advance by October 19, 6:00 p.m. A Zoom link for the virtual tour will be provided to all registered participants when registration closes on October 19. Register Here.
Website: Facebook Event Page
PRAISE FOR CONROY CENTER VIRTUAL TOURS
"I spent a fabulous hour participating in the virtual tour of the Pat Conroy Literary Center guided by executive director, Jonathan Haupt. He focused on a few exhibits and delved into the meaning behind them. Listening to Pat's words made you feel like he was coming back to life. I have been a fan for 30+ years. I look forward to the next virtual tour. Thanks for making it a great afternoon!"—Tripadvisor Review
"What a great way to learn about a legend. As a regular visitor to the Conroy Center, I thoroughly enjoyed seeing it through the eyes of the executive director and a friend, confidant, and protégé of Pat's. Jonathan Haupt led a great virtual tour and I came away with so many more insights into one of my literary heroes." —Tripadvisor Review
"Thank you! It was my privilege to attend the virtual tour today. I was enthralled, spellbound, and thirsty for every detail. In my opinion (shared by many), Pat Conroy was the most gifted storyteller of a generation. It speaks volumes that you, Jonathan Haupt, are able to share stories of Pat that transport me into his life and experiences and help me to feel that I know him. You are a gifted storyteller, too, telling stories about a beloved storyteller, our Prince of Scribes."—Susan B.
"Thank you, Jonathan, for a great tour. Through your teaching, many more future writers will be inspired by Pat's legacy."—Sandy N.
"What a gift this hour has been! Thank you very much!"—Judith S.
"Your tour was fabulous! As all good storytellers know, the secret is in the details! And listening to Jonathan tell the stories as he walked around the room added a lot of color and detail I wouldn't have had on my own."—Marilyn H.
"Loved the tour! Thank you, Jonathan. You're a great ambassador for Pat Conroy and literacy. I enjoyed learning more about Pat Conroy's life, friends and family, and world views."—Brenda B.
"Jonathan, as many times as I've been in and around Conroy Center for various events, I've never had the pleasure of such a personalized tour! You really bring Pat alive, and do him GREAT honor. What a treasure you are to have shared with us this gem of a literary center. Thanks for all you do for writers and for readers interested in good writing!"—Jayne A.
About our Guide: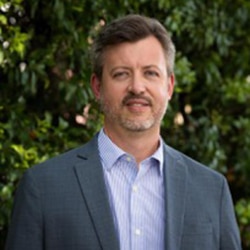 Jonathan Haupt is the executive director of the nonprofit Conroy Center and the former director of the University of South Carolina Press, where he created the Story River Books fiction imprint with Pat Conroy, named by Garden & Gun magazine as one of "the top ten things to love about the South." Haupt's book reviews and author interviews have appeared in the Charleston Post and Courier, Lowcountry Weekly, Beaufort Lifestyle, Savannah Morning News' Beacon magazine, Pink magazine, Southern Review of Books, and Southern Writers Magazine's Suite T blog. He is co-editor with Nicole Seitz of the anthology Our Prince of Scribes: Writers Remember Pat Conroy, the recipient of seventeen book awards. He is host of the Live from the Pat Conroy Literary Center podcast on the Authors on the Air Global Radio Network and an associate producer of the TELLY Award-winning ETV author interview program By the River. In 2020, Haupt was recognized with the Doug Marlette Literacy Leadership Award presented by the Pulpwood Queens, the largest book club in the U.S.
About The Pat Conroy Literary Center: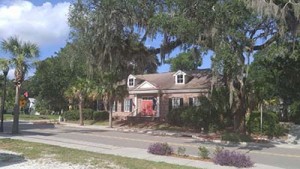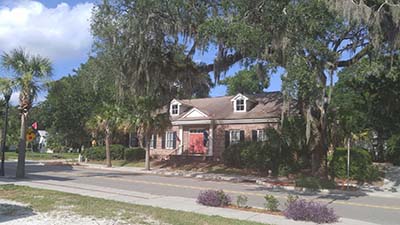 The nonprofit Pat Conroy Literary Center is South Carolina's first affiliate of the American Writers Museum and second American Library Association Literary Landmark. Through its interpretive center, year-round educational programs, and annual literary festival, the Conroy Center preserves and continues the literary legacy of Pat Conroy (1945–2016) as a teacher, mentor, advocate, and friend to readers and writers alike. To learn more about the Conroy Center, please visit in person at 601 Bladen St., Beaufort, S.C., or on this website.
ABOUT THE FRIENDS OF SOUTH CAROLINA LIBRARIES
The Friends of South Carolina Libraries is a statewide volunteer-run nonprofit organization created in the late 1980's to help foster, create, and support local Friends of the Library groups, and to provide networking opportunities for these groups to work together for the support of library services through out the State of South Carolina. FOSCL hosts both in-person and virtual education and advocacy programs (including an annual conference), and also offers grants and recognition awards in support of Friends of the Libraries across the Palmetto State. Learn more about FOSCL at www.foscl.org.

This program and others like this would not be possible without your financial help for which, as always, Pat Conroy Literary Center gratefully thanks you.