The Pat Conroy Literary Center and the Authors on the Air Global Radio Network proudly present executive director Jonathan Haupt in conversation with award-winning poets Elizabeth Robin and Ann-Chadwell Humphries. Both writers will be presenting and teaching at the 6th annual Pat Conroy Literary Festival on November 6.
Online: tobtr.com
Wednesday, October 20, 2021 at 7 PM EST – 8 PM EST
Price: Free · Duration: 1 hr
OUR GUESTS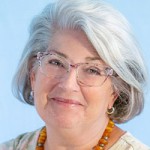 Elizabeth Robin, retired high school teacher, has two collections through Finishing Line Press: Where Green Meets Blue (2018) and Silk Purses and Lemonade (2017); To My Dreamcatcher will be out in 2022. She is the 2021 winner of the Cary McCray Nickens Fellowship. Of her work in that competition judge Tiana Clark said: "I see a lunar lyricism reflected by this poet. The language is mystical, mythic, sublime, and romantic. The haunting imagery is fresh and allows for strangeness, devastation, and delight in a way that captures me as a reader." As a poet of witness and discovery, Robin tells the stories of those pushed into margins. She will or did appear most recently in Ukweli, Poetry Society of South Carolina Yearbook 2021, COMET buses, Catfish Stew 2021, Drunk Monkeys, Ripples, The Broadkill Review, i am not a silent poet, and Blue Mountain Review. Robin emcees an open mic and literary programs on Hilton Head Island. www.elizabethrobin.com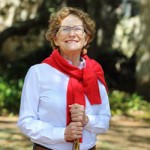 As a girl in rural Texas, Ann-Chadwell Humphries competed in poetry recitation. After retirement, she took community writing classes, then graduate classes in poetry. Muddy Ford Press selected Ann as the second in their Laureate series to publish her first book, An Eclipse and a Butcher. Ann was a finalist for Carrie McCray Nickens poetry fellowship, is a newly inducted member of SC Humanities Speaker's Bureau, and is archiving her poetry papers at the University of South Carolina. Based in Columbia, Ann reads and writes using assistive technology. www.Ann-ChadwellHumphries.com
OUR HOST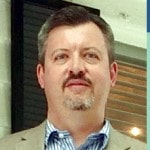 Jonathan Haupt is the executive director of the Pat Conroy Literary Center and the former director of the University of South Carolina Press, where he created the Story River Books fiction imprint with Conroy, named by Garden & Gun Magazine as one of "the top ten things to love about the South." Jonathan's book reviews and author interviews have appeared in the Charleston Post and Courier, Beaufort Lowcountry Weekly, Beaufort Lifestyle magazine, Savannah Morning News Beacon magazine, Pink magazine, the Southern Review of Books, and Southern Writers Magazines Suite T blog. He is co-editor with Nicole Seitz of the award-winning anthology Our Prince of Scribes: Writers Remember Pat Conroy, winner of 17 book awards. Jonathan also serves on the boards of the South Carolina Academy of Authors and the Friends of South Carolina Libraries and on the advisory board of the South Carolina Humanities and the affiliates steering committee of the American Writers Museum. In 2020, he was recognized with the Doug Marlette Literacy Leadership Award presented by the Pulpwood Queens, the largest book club in the U.S.

This program and others like this would not be possible without your financial help for which, as always, Pat Conroy Literary Center gratefully thanks you.