Tuesday October 26, 2021 – 6-7:30 PM EDT
Price: Free · Duration: 1 1/2 hr
Location: NeverMore Books | 910 Port Republic St, Beaufort, SC
This is a free in-person event with limited seating. Please call the store to reserve your spot: 843-812-9460.
Website: Facebook Event Page
NeverMore Books and the nonprofit Pat Conroy Literary Center will host an evening with New York Times bestselling horror novelist Grady Hendrix, author of The Final Girl Support Group and The Southern Book Club's Guide to Slaying Vampires–in conversation with the Conroy Center's Holland Perryman and Jonathan Haupt.
Free and open to public, this in-person event will be held at NeverMore Books (910 Port Republic Street) with books available for sale and signing.
ABOUT THE FINAL GIRL SUPPORT GROUP
"A great read…[Hendrix] excels at writing horror humor… His characters are funny and real… Though the final girls' plight has all the scares of great horror fiction, there is an element of truth in their situation that will be recognizable to anyone who has experienced real trauma."—The New York Times
"Equal parts thrilling and darkly funny."—Time
"The horror master…puts his unique spin on slasher movie tropes."—USA Today
"Take slasher movie adoration, critique, and satire, mix with compelling, flawed characters and neck-breaking plot twists, and drop it all into an industrial blender with large blades. Voilà, you now have Grady's maniacally clever and compulsively readable The Final Girl Support Group."—Paul Tremblay, national bestselling author of Survivor Song
"A wildly entertaining romp through the conventions of horror's slasher film subgenre…Hendrix masterfully evokes the paranoid existences of his diverse cast in the aftermath of their traumatic ordeals, and he so explicitly details the massacres and fictional film sagas that grew out of them that readers may believe them to be real. The result is a wonderfully suspenseful and darkly comic novel that cleverly subverts popular culture. Horror fans will be wowed."—Publishers Weekly (starred review)
"If you grew up on a diet of '80s slasher movies, The Final Girl Support Group is the book you've been waiting for…Clever, fast-paced horror comedy."—Oprah Daily
"The Final Girl Support Group is a deft examination of how our culture's obsession with misogynistic violence destroys the lives of women and how those women are able to keep fighting and living after unthinkable trauma. The beating heart of this book is empathy and it's set into a lightning-paced, vicious thriller. Reading it was a catharsis. Absolutely unmissable."—Mallory O'Meara, author of The Lady from the Black Lagoon
Like his bestselling novel The Southern Book Club's Guide to Slaying Vampires, Grady Hendrix's latest is a fast-paced, frightening, and wickedly humorous thriller. From chain saws to summer camp slayers, The Final Girl Support Group pays tribute to and slyly subverts our most popular horror films—movies like The Texas Chainsaw Massacre, A Nightmare on Elm Street, and Scream.
Lynette Tarkington is a real-life final girl who survived a massacre. For more than a decade, she's been meeting with five other final girls and their therapist in a support group for those who survived the unthinkable, working to put their lives back together. Then one woman misses a meeting, and their worst fears are realized—someone knows about the group and is determined to rip their lives apart again, piece by piece.
But the thing about final girls is that no matter how bad the odds, how dark the night, how sharp the knife, they will never, ever give up.
ABOUT THE AUTHOR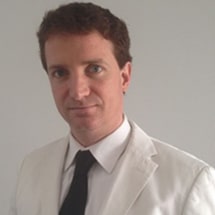 Grady Hendrix is an award-winning novelist and screenwriter living in New York City. He is the author of Horrorstör, My Best Friend's Exorcism, We Sold Our Souls, and the New York Times bestselling The Southern Book Club's Guide to Slaying Vampires, which is being adapted into a series by Amazon Studios. Grady also authored the Bram Stoker Award-winning nonfiction book, Paperbacks from Hell, a history of the horror paperback boom of the '70s and '80s.
ABOUT THE HOSTS
Beaufort High School student Holland Perryman is the first intern of the nonprofit Pat Conroy Literary Center and an award-winning young writer whose work has been featured in the Charleston Post and Courier, Lowcountry Weekly, Southern Review of Books, and the anthologies River of Words and Stretching Skyward.
Jonathan Haupt is the executive director of the Pat Conroy Literary Center, coeditor of the award-winning anthology Our Prince of Scribes: Writers Remember Pat Conroy, a book reviewer, a podcast host, and an associate producer of the Telly Award-winning author interview series By the River on ETV.

This program and others like this would not be possible without your financial help for which, as always, Pat Conroy Literary Center gratefully thanks you.