Presented as a Porch Talk Live! special event, the Pat Conroy Literary Center's Visiting Writers Series welcomes J.C. Sasser, author of Gradle Bird, a debut southern gothic novel about the bonds of family and the boundaries of forgiveness. J.C. will appear in conversation with Pat Conroy Literary Center executive director Jonathan Haupt. Sponsored in part by the Pulpwood Queens book club and presented in partnership with the Beaufort County Library System, NeverMore Books, Lowcountry Weekly, and the Historic Beaufort Foundation, this event is free and open to the public—and presented in two parts:
5:00-6:00 p.m., discussion program at the Beaufort County Library System's main branch library (311 Scott St., Beaufort, SC)
6:00-7:00 p.m., book signing and wine reception with light refreshments at NeverMore Books (702 Craven St, Beaufort, SC)
"Gradle Bird is 16 when her grandpa Leonard decides they need to move from the Fireside Motel to a condemned house in Janesboro, Georgia, where a dead woman waits in the attic for the end of her life waltz. In a narrative that moves back and forth through time and sanity and reality, Gradle finds that nothing she has ever believed is true and everything she knows about her life and her family is as ephemeral as a spent moonflower. J.C. Sasser's story traces the tragic legacy of teenagers torn apart by forbidden love: one driven to madness and then an unspeakable act, the other to a life chasing after normalcy that never came. Reminiscent of Faulkner, Gradle Bird is a magical gem of Southern writing."–Mary Arno, author of Thanksgiving

"Anyone who doesn't fall in love with Gradle Bird, the character, might want to stop by an Urgent Care facility for an EKG. Anyone not totally mesmerized by the world depicted in Gradle Bird, the novel, might as well forfeit his or her Human Being ID card. J.C. Sasser's invented a complex, big-hearted, dirt-road-smart protagonist surrounded by hilarious one-of-a-kind characters (and a ghost). Absurd, yet utterly believable. Southern, yet universal. I'm jealous."–George Singleton, author of The Half-Mammals of Dixie

"At its enormous if also guarded heart, Gradle Bird pits the unbreakable bonds of family ('family' in the intimate sense as well as in the big, inclusive southern sense) against the weight of the past still hung inescapably around the throat of the present. In the conflict between these two factions, Sasser leads us to consider what cruelties and crimes, if any, are truly beyond redemption and if we can be worthy of forgiveness and mercy when the most damaging force in our lives is so often ourselves."–Charleston Post & Courier
Website: Facebook Event Page
About the Author: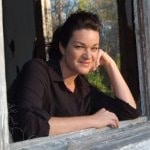 J.C. Sasser started her professional career at age twelve, working as a dishwasher, waitress, and cook at a truck stop off Georgia's I-16. Over her life, she has worked as an envelope licker, tortoise tagger, lifeguard, Senate page, model, editor, water-polo coach, marine biologist, plant grower, software consultant, and 6-Sigma Black Belt. Gradle Bird, was a short list finalist in the 2015 William Faulkner-William Wisdom novel competition, and her other writing credits include the short story and screenplay, The Pigeon Catcher (Ceiba Productions 2002). She lives in an old barn on Edisto Island, SC with her husband, Thomas, along with their two sons, T.C. and Robert Esten, and two dogs, Cro and Blue Moon June. Gradle Bird is her first novel.
About the Interviewer: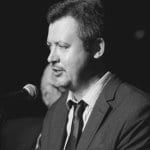 Jonathan Haupt is the executive director of the Pat Conroy Literary Center, the founding director of the Pat Conroy Literary Festival, and the former director of the University of South Carolina Press, where he created the Story River Books fiction imprint in partnership with Pat Conroy. Haupt serves on the boards of the South Carolina Academy of Authors, the Deckle Edge Literary Festival, and the Friends of South Carolina Libraries.