(Canceled – This Event to Be Rescheduled)
The Pat Conroy Literary Center, in partnership with the Beaufort County Library System, presents CAROLINA ON MY MIND, a five-book Let's Talk about It discussion series supported by a grant from South Carolina Humanities. Each free public event will feature a different visiting scholar or discussion leader presenting on book representative of the South Carolina experience. Copies of all five books featured in this series will be available for circulation through Beaufort County Library's main branch, thanks in part to the South Carolina State Library.
This program is sponsored by South Carolina Humanities, a not-for-profit organization inspiring, engaging, and enriching South Carolinians with programs on literature, history, culture, and heritage.
BOOK 3: Padgett Powell's Edisto: A Novel
Discussion leader: Daniel Cross Turner
Padgett Powell's National Book Award-nominated first novel (1984) about young Simons Manigault's coming of age amid an eccentric cast of characters on Edisto, an undeveloped strip of coast between Savannah and Charleston, a "named but never discovered place in the South."
"Edisto is a startling book, full of new sights, sounds, and ways of feeling. Mr. Powell weaves wonderful tapestries from ordinary speech; his people, black and white, whether speaking to each other or past each other, tell us things that we never heard before. The book is subtle, daring, and brilliant."―Donald Barthelme

"Edisto is a truly remarkable first novel, both as a narrative and in its extraordinary use of language. It reminds one of The Catcher in the Rye, but it's better―sharper, funnier, more poignant."―Walker Percy

"Walker Percy is quoted on the novel's dust jacket as saying that it 'reminds one of The Catcher in the Rye, but it's better―sharper, funnier, more poignant.' For once, a dust jacket is right."―Jonathan Yardley, Washington Post

"Simons Manigault is brother to all literary adolescents―Mailer's D.J., Salinger's Holden Caulfield, Joyce's Stephen Dedalus. . . . [Edisto] is a sparkling read, so full of an energetic intelligence, inventiveness, love of language and love of people. . . . Padgett Powell is an extravagantly talented writer."―Ron Loewinsohn, The New York Times Book Review

"Powell creates a language that captures rhythms and reflections that are at once original and true." ―Peter S. Prescott, Newsweek
Website: Facebook Event Page
About our discussion leader: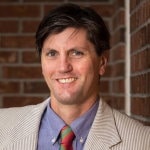 Daniel Cross Turner has published three books: a scholarly monograph, Southern Crossings: Poetry, Memory, and the Transcultural South; an essay collection, Undead Souths: The Gothic and Beyond in Southern Literature and Culture; and of a poetry anthology, Hard Lines: Rough South Poetry. In addition to his interviews with prominent U.S. writers, Dr. Turner's numerous essays on contemporary literature and other media appear in journals including Five Points, Genre, Mosaic, and Southern Quarterly, and in edited collections from Cambridge, Oxford, Continuum, and Routledge, among others. He is a research affiliate for the Institute of Southern Studies at the University of South Carolina and serves on the board of governors of the South Carolina Academy of Authors.
Carolina on My Mind: A Let's Talk about it Series
10/10, 5:00 p.m. Elizabeth Robin Discusses Pat Conroy's The Water Is Wide (memoir)
10/26, 5:00 p.m. Bernard Powers Discusses David Robertson's Denmark Vesey (biography)
11/01, 5:00 p.m. Daniel Cross Turner Discusses Padgett Powell's Edisto (novel)
11/15, 5:00 p.m. David Preston Discusses Walter Edgar's Partisans & Redcoats (history)
11/28, 5:00 p.m. Rebecca T. Godwin Discusses her novel The Keeper of the House (novel)