This event is cancelled because of hurricane IRMA
WRITING WORKSHOP
Gold Star Daughter Karen Spears Zacharias, author of After the Flag Has Been Folded (William Morrow) and editorial panelist for Operation Homecoming (National Endowment of the Arts), examines the storytelling methods which honor the promise to "Never Forget."
"The stories of war need to be more than an information dump or blow-by-blow of the battles fought," Zacharias says. "The obligation of those left behind is to tell the stories that bring the fallen to life. To ransom the sacred as best we can." Join Zacharias as she explores ways to tell those stories through both fiction and non-fiction. This writing workshop is open to writers at all levels of interest and experience and will be especial beneficial to those who have served–and to family members of those who have served–in our armed forces.
Limited to 20 participants
Fee: $25
This event is presented at -and in partnership with- the Beaufort Arts Council. Advance registration is required. To register for this workshop, please contact the Pat Conroy Literary Center at 843-379-7025. Or register online at http://neverforget.brownpapertickets.com/ (Processing fees apply.) Workshop registration fees are non-refundable, but if you must cancel, the fee can be applied toward a future Conroy Center class or event.
(Venue is Beaufort Arts Council on the campus of  Technical College of Lowcountry)
Website: Facebook Event Page
About our Instructor: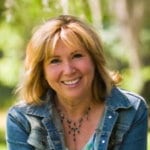 Karen Spears Zacharias is a Georgia-raised Gold Star daughter. Her work has been featured in the New York Times and on CNN, National Public Radio, and Good Morning America. Zacharias is the author of eight books, most recently the novels Christian Bend (2017), Burdy (2015), and Mother of Rain (2013)–each published by Mercer University Press. Mother of Rain received the Weatherford Award for Best in Appalachian Fiction and was adapted for the stage by Georgia's Historic State Theater. Zacharias and her husband divide their time between Oregon and Georgia.