The Pat Conroy Literary Center's Porch Talk blog goes live at the 11th annual AJC Decatur Book Festival when Conroy Center executive director Jonathan Haupt interviews novelists Nicole Seitz, author of The Cage-maker, and Deno Trakas, author of Messenger from Mystery. From Nicole's illustrated mystery set in 19th-century New Orleans to Deno's literary thriller unfolding during the Iran Hostage Crisis, these two novels invite readers to delve deeply into our past to better understand our present and guide our future.
Nicole and Deno are both authors of new historical novels published in Pat Conroy's Story River Books, both presenters at this October's 2nd annual Pat Conroy Literary Festival, and both part of the Conroy Center's Visiting Writers Series. Let's discuss.
Website: Facebook Event Page
About our authors: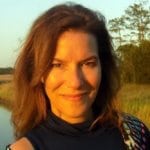 Nicole Seitz is the author of six previous novels, including, most recently, Beyond Molasses Creek and The Inheritance of Beauty. She holds a degree in journalism from the University of North Carolina at Chapel Hill and a B.F.A. in illustration from the Savannah College of Art and Design. She lives in Charleston, South Carolina, where she teaches art and summer workshops for creative writing and illustration. The Cage-maker is based on stories unearthed while researching her own family's history in New Orleans.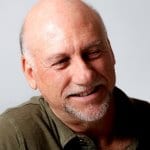 Deno Trakas is the Laura and Winston Hoy Professor of English and director of the writing center at Wofford College in Spartanburg, South Carolina. He has published fiction and poetry in journals and anthologies, two chapbooks of poems, and a memoir entitled Because Memory Isn't Eternal: A Story of Greeks in Upstate South Carolina. Trakas is a five-time winner of the South Carolina Fiction Project Prize and a recipient of the South Carolina Academy of Authors Fellowship in Fiction. Messenger from Mystery is his first novel.
About our interviewer: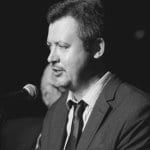 Jonathan Haupt is the executive director of the Pat Conroy Literary Center, the founding director of the Pat Conroy Literary Festival, and the former director of the University of South Carolina Press, where he created the Story River Books southern fiction imprint in partnership with Pat Conroy. Haupt serves on the boards of the South Carolina Academy of Authors, the Deckle Edge Literary Festival, and the Friends of South Carolina Libraries. His author interviews and book reviews have appeared in the Conroy Center's blog Porch Talk; the Lowcountry Weekly; Shrimp, Collards & Grits magazine; and the Charleston Post & Courier.