This event is cancelled because of hurricane IRMA
The Pat Conroy Literary Center's Visiting Writers Series welcomes Karen Spears Zacharias, Weatherford Award-winning novelist and Gold Star Daughter. Zacharias, author of the new Appalachian novel Christian Bend, will appear in conversation with novelist Stephanie Austin Edwards, author of What We Set in Motion. Sponsored in part by the Pulpwood Queens book club and presented in partnership with the Technical College of the Lowcountry, this event is free and open to the public. Books will be available for sale and autographing thanks to NeverMore Books.
About the novel Christian Bend: Christian Bend isn't the kind of place where one expects to find the sorts of secrets the widow Burdy Luttrell has been harboring. Tucked in the hills of East Tennessee, Christian Bend is a place of piercing beauty, where the rivers and love run constant. A community of people who care for each other, the land, the music, and the stories that bind them. It's called Christian Bend because so many people who settled the area shared the same last name, Christian. It's a name they all tried to live up to. Even so, Burdy never could bring herself to tell Rain Hurd the truth about his father. She'd always meant to, but put it off until that day she was nearly killed in the shooting at Bean Station. As soon as he heard about the shooting, Rain left his job in Rhode Island and flew to Burdy's bedside at that Knoxville hospital. That's when Burdy told him about the letters. Rain didn't believe her at first but once he found the letters, Rain was faced with a trauma of his own: What had prompted his father to abandon his family? And would Rain ever be able to forgive him the death of his mother? Would anyone at Christian Bend? Or would the community, which had long proudly regarded Zebulon Hurd as their own war hero, now abandon the aging veteran to the grief that overwhelmed him?
"A beautiful, vivid rendering of Appalachian."–Patti Callahan Henry
Website: Facebook Event Page
About the Author: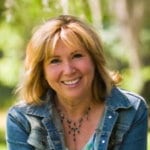 Karen Spears Zacharias is a Georgia-raised Gold Star daughter. Her work has been featured in the New York Times and on CNN, National Public Radio, and Good Morning America. Zacharias is the author of eight books, most recently the novels Christian Bend (2017), Burdy (2015), and Mother of Rain (2013)–all three published by Mercer University Press. Mother of Rain received the Weatherford Award for Best in Appalachian Fiction and was adapted for the stage by Georgia's Historic State Theater. Zacharias and her husband divide their time between Oregon and Georgia.
About the Interviewer: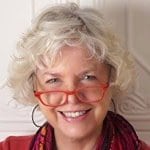 A Beaufort High School classmate of Pat Conroy's, military brat Stephanie Austin Edwards is a writing teacher, novelist, and author consultant. Following a twenty-two-year career in New York City working on Broadway, in film, and on television, she returned to her roots in the South Carolina lowcountry. What We Set in Motion, her debut novel, won the Best Submission Award at the Atlanta Writer's Club Conference in 2013. Edwards is volunteer docent at the Pat Conroy Literary Center, where she also teaches writing workshops.