The Pat Conroy Literary Center, in partnership with the Beaufort District Collection of the Beaufort County Library System, will host a discussion by educator Jim Alberto, author of the newly published memoir Daufuskie Daze: Living, Learning, and Teaching on a South Carolina Sea Island. Free and open to the public, Albert's talk will be held on Friday, October 25, at 2:00 p.m. at the Hilton Head Island Branch Library–and again on Friday, November 15, at 2:00 p.m. at Beaufort main library. Books will be available for sale and signing following the discussion.
Seating is limited. Please register in advance: Hilton Head, 10/25/19 at: https://daufuskiedaze1.bpt.me
Beaufort, 11/15/19 at: https://daufuskiedaze2.bpt.me
Website: Facebook Event Page
Starting in 1974, Jim Alberto and his wife, Carol, taught school at the Mary Field Elementary School for nine years. Little did they know that Jim's meeting with Pat Conroy in 1973 would play such an important role in their careers. Jim and Carol experienced Daufuskie Island life firsthand when they moved out to this South Carolina barrier island to teach the local children. From navigating weekly boat rides to the mainland for groceries to learning to avoid dangerously close encounters with local wildlife, these teachers had no idea how much they would learn from the island and the people who call it home.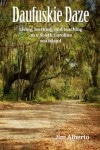 "This fascinating book tells a rare, unvarnished, important story of a committed teacher. Jim Alberto's pivotal experiences while teaching at the two-room school on Daufuskie Island with wife Carol. It is an extraordinary example of courage, caring, and perseverance. From his depiction of the Island's distinct smell in the first chapter to his deep exhale to contentment in the last chapter, Jim's detailed account will enthrall readers on every page."—Emory S. Campbell, Gullah cultural historian
About the author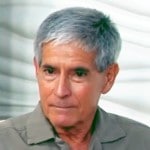 In 1973, Jim Alberto graduated from the University of South Carolina and his long love affair with the Lowcountry and his wife Carol commenced. After his nine-year stint teaching on secluded Daufuskie Island, he finished his teaching career on the mainland, sharing his passion for history with his many students and with anyone else who was willing to listen. Jim and Carol now reside on Hilton Head Island.

This program and others like this would not be possible without your financial help for which, as always, Pat Conroy Literary Center gratefully thanks you.