New York Times best-selling writer Pat Conroy (1945–2016) inspired a worldwide legion of devoted fans numbering in the millions, but none are more loyal to him and more committed to sustaining his literary legacy than the many writers he nurtured over the course of his 50-year writing life. In sharing their stories in Our Prince of Scribes: Writers Remember Pat Conroy, his fellow writers honor his memory and advance our shared understanding of his lasting impact on 20th- and 21st-century literary life in and well beyond the American South.
Featured writers for this lively panel discussion are writer John Connor Cleveland (son of Pulitzer Prize-winning columnist Kathleen Parker), poet Tim Conroy (Pat Conroy's brother), poet and novelist Ellen Malphrus, and Our Prince of Scribes co-editor and Pat Conroy Literary Center executive director Jonathan Haupt. Through their remembrances, a vibrant, multifaceted portrait of Pat Conroy comes to life and sheds new light on the writer and the man. Sales of Our Prince of Scribes support the educational mission of the nonprofit Conroy Center, based in Conroy's adopted hometown of Beaufort, South Carolina.
Website: Facebook Event Page
Praise for "OUR PRINCE OF SCRIBES"
"A moving tribute to the legacy of one of the South's brightest lights."—Garden & Gun's Talk of the South

"Our Prince of Scribes isn't just a collection of homages but also a delightful introduction to Conroy's vast and talented circle of talented friends."—Washington Post

"More than 60 writers–from Pulitzer Prize winners to Conroy relatives to Barbra Streisand–fill Our Prince of Scribes with personal stories about [Pat Conroy's] impact…. The result is a moving, entertaining read as genuine as the icon himself."—Charleston Magazine

"His wound may have been geography, but his legacy was generosity. That's the takeaway from this new collection of essays honoring the late Pat Conroy…. A fitting tribute to a unique, significant writer and man."—Kirkus Reviews
About our Presenters: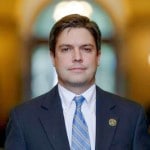 Writer John Connor Cleveland is director of policy and external communications for South Carolina Governor Henry McMaster. He is the son of Pulitzer Prize-winning columnist Kathleen Parker. He lives in Columbia.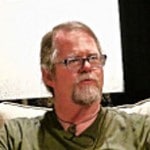 Tim Conroy is a poet and former educator. His work has been published in literary journals, magazines, and compilations, including Fall Lines, Jasper, and Marked by Water. In 2017, Muddy Ford Press published his first book of poetry, Theologies of Terrain. He is a founding board member of the Pat Conroy Literary Center, established in his brother's honor.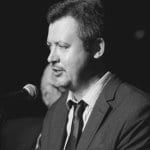 Jonathan Haupt is the executive director of the Pat Conroy Literary Center and the former director of the University of South Carolina Press. With Nicole Seitz, he is co-editor of Our Prince of Scribes: Writers Remember Pat Conroy. His articles and author interviews have appeared in the Charleston Post & Courier, Beaufort Lowcountry Weekly, Fall Lines literary journal, Pink magazine, Southern Writers Suite T blog, and elsewhere. He lives in Beaufort.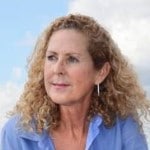 Ellen Malphrus is the writer-in-residence at the University of South Carolina Beaufort, where she teaches literature and creative writing. She is the author of the novel Untying the Moon and serves as deputy director of the annual Pat Conroy Literary Festival. She lives and writes beside the May River in her native South Carolina Lowcountry and beneath the mountains of western Montana.

This program and others like this would not be possible without your financial help for which, as always, Pat Conroy Literary Center gratefully thanks you.