WRITING WORKSHOP
Burgeoning writers are often told by well-meaning teachers to "write what you know," but it is often in the realms of what we don't know that we can find and foster our most intriguing stories. Michel Stone, author of The Iguana Tree and Border Child, knew very little about the lived experiences of illegal immigrants when she began writing a novel (and then a second novel) on that subject. Michel will draw from her own writing life as an instructive case study in research-based fiction writing and share writing prompts that, for her, led to a scene and then a story and then a novel and then a second. This workshop is aimed at writers at all levels of experience who are eager to dive into researching their next work of fiction or memoir.
Limited to 10 participants
Fee: $25
Advance registration required. To register for this workshop, please contact the Pat Conroy Literary Center at 843-379-7025. (Online registration coming soon.) Workshop registration fees are non-refundable, but if you must cancel, the fee can be applied toward a future Conroy Center class or event.
Website: Facebook Event Page
About our Instructor: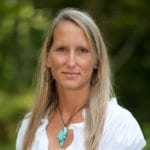 Michel Stone is the author of the novels The Iguana Tree and Border Child. She has published more than a dozen stories and essays in various journals and magazines and her work has appeared numerous times in the Raleigh News & Observer's Emerging Southern Writers series. Stone is a 2011 recipient of the South Carolina Fiction Project Award. She lives in Spartanburg, SC.