Family Stories: Evoking Emotion in Your Characters a workshop led by Susan Beckham Zurenda. $30 registration fee includes a hardcover copy of Bells for Eli (a $25 value)
"Only connect the prose and the passion,and both will be exalted."–E. M. Forster
We tell our family stories for ourselves, for our future generations, and for others outside our family. These stories connect the past to our present and to the future. Our stories and what we learn from them honors and respects our ancestors and us. They can awaken us and future generations to our potential. They can be transformative. For our family stories to be effective, however, they must not only tell a tale but express the important values, blunders, wishes, hopes, disappointments, and triumphs common to all humanity. And to convey the truth of humanity, our characters must express real emotion.
Writing honestly about family can be more challenging than recalling events accurately or finding the arc of our own story. How fair is it to put people into our books–names, warts, and all? Only the writer can answer the question of how much to whitewash stories, but if you can't write honestly, your story will be wrong and it will be thin. We are all human and flawed. And we are moved and transformed by our humanity.
This workshop will cover both the basics of story and the importance of genuine emotion in stories. It will also examine how writers achieve success in creating human emotion in contrast to why writers sometimes fail in this essential endeavor. Ample illustrations will be provided, some from Susan's novel, Bells for Eli, and participants will be given writing prompts with feedback.
Website: Facebook Event Page
About our instructor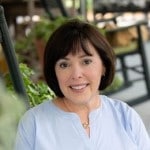 Susan Beckham Zurenda taught English for thirty-three years and now works as a book publicist for Magic Time Literary Publicity. A recipient of several regional awards for her fiction, including The South Carolina Fiction Project, The Porter Fleming Literary Competition, and The Southern Writers Symposium, she has also published numerous stories and nonfiction pieces in literary journals. She lives in Spartanburg, South Carolina. Learn more at www.susanzurenda.com

This program and others like this would not be possible without your financial help for which, as always, Pat Conroy Literary Center gratefully thanks you.