Join photographer Mallory Cash and New York Times best-selling novelist Wiley Cash for a day-long workshop dedicated to learning from photographs and setting literary scenes on the page.
Over the course of the morning you will discuss numerous photographs while considering the craft elements that translate to prose, including tension, detail, focus, and character. You'll also take part in exercises geared toward capturing scenes of your own.
After lunch you'll spend the afternoon discussing the ways in which the things we (and our characters) see in our daily lives can find their way to the page, and you will explore writing exercises that help unlock the power of scene. Bring something to take photographs with (a smartphone or digital camera) and something to write with (a pencil or a laptop) and prepare for a day full of discussion, reflection, and exercises in looking and writing. The workshop will close with a Q&A about agents and query letters. Open to photographers and prose writers of all levels.
Manuscript critiques are available to workshop participants for an additional price. Manuscripts cannot exceed 10 pages and must be double-spaced and printed in 12 pt. Times New Roman font. Critiques will include line-edits and a one-page editorial letter.
Lunch will be available from Plums Restaurant for those who select the $12 lunch option. There are two choices for lunch, beverages included:
1) Grilled Turkey Sandwich (Smoked turkey and pimiento grilled on country white with tomato)
2) Greek Salad (Artisan lettuce, feta, Kalamata olives, pepperoncini, garbanzo beans, fresh tomatoes, red onions, cucumbers, with our house Greek dressing)
After registering, you will receive an email with information on the location of the workshop and the materials you will need. People who selected the manuscript critique option will also receive information on the submission and return of manuscripts.
Website: Facebook Event Page
About our instructors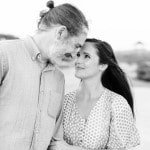 Mallory Cash is an editorial and portrait photographer based in Wilmington, North Carolina. Her work has appeared in the Knoxville Museum of Art, Salt Magazine, Dear Photographer Magazine, The New York Times, Encore Magazine, O'Henry Magazine, Garden and Gun, Our State, PineStraw Magazine, Bold Life, and has been or will be featured in galleries in Tennessee, Virginia, and West Virginia.
Winner of the 2019 Pat Conroy Legacy Award of the Southern Independent Booksellers Alliance, Wiley Cash is the New York Times bestselling author of three novels, most recently The Last Ballad. He has led dozens of writing workshops around the country, and he has taught creative writing at the University of North Carolina-Chapel Hill, the University of Louisiana-Lafayette, and Bethany College. He currently serves as writer-in-residence at the University of North Carolina-Asheville.

This program and others like this would not be possible without your financial help for which, as always, Pat Conroy Literary Center gratefully thanks you.