Event by Pat Conroy Literary Center and Pat Conroy Literary Festival
Online: patconroyliterarycenter.eventbrite.com
Public  · Anyone on or off Facebook
Finding time for writing is a challenge for many, so lets learn to make the most of limited time through being better organized for creativity. This class offers productivity advice and tools on how to get started and keep going for maximum creative flow and minimum technical frustration. We will guide ourselves through making and maintaining a writing schedule; organizing documents and files for consistent easy access; formatting work for submission to editors, agents, and publishers; discussing book genres and manuscript lengths for publication; and sorting through the abundance of online help and software available. This workshop is designed to help writers create and maintain a personal system of organization that then allows time for writing focus more impactfully on the creative act itself.
This workshop will be held as an online video conference call through Zoom. Details for joining the video call will be provided to all participating writers after registering. Course materials will be provided as email attachments before the first of the three sessions.
Website: Facebook Event Page
January 12; 6:00-8:00 p.m. on Zoom
Learn more and register at https://patconroyliterarycenter.eventbrite.com
About Stephanie Edwards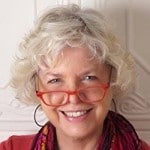 Before Stephanie Austin Edwards returned to the Lowcountry of South Carolina, and to her love of writing, she had a twenty-two-year career in New York theater, film, and television
with such talents as Liza Minnelli, Michael Jackson, Lauren Bacall, Woody Allen, Martin Scorsese, Hal Prince, Stephen Sondheim, Bill Cosby, and Michael Bennett. Stephanie now writes fiction and non-fiction, facilitates writers groups, teaches writing workshops, and consults with authors. Her debut novel, What We Set in Motion, won a Best Submission Award at the Atlanta Writer's Club Conference. She is also a contributing writer to Our Prince of Scribes, an award-winning anthology about her high school friend and classmate, Pat Conroy, and a contributing writer to Short Story America VI. At the Pat Conroy Literary Center, Stephanie volunteers, leads writing workshops, and co-chairs the twice-monthly meetings of the Lowcountry Writers Group, a chapter of the South Carolina Writers Association. She lives and writes in nearby Port Royal.

This program and others like this would not be possible without your financial help for which, as always, Pat Conroy Literary Center gratefully thanks you.