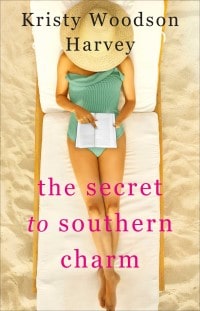 On March 15, 2018, the Pat Conroy Literary Center will host the launch of national bestselling author Kristy Woodson Harvey's fourth novel, The Secret to Southern Charm, a moving story of first loves, missed opportunities, and second chances. Mark and Alison Guilloud will open Beaufort, South Carolina's iconic Elizabeth Barnwell Gough House for this special event to celebrate stories—in this case, that of a new novel and an old home.
Built in 1789, the Elizabeth Barnwell Gough House, an example of Adam-style architecture, is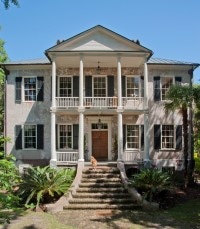 an inspired historical setting for the launch of The Secret to Southern Charm, a novel in which protagonist Ansley Murphy is an interior designer specializing in historical preservation in her seaside town of Peachtree Bluff, Georgia, based on the author's hometown of Beaufort, North Carolina.
Kristy Woodson Harvey, who Mary Alice Monroe praised as "a rising star in southern fiction," will discuss her writing life and, as the author of the award-winning blog Design Chic and a survivor of three historical renovations, Harvey will also share her favorite tips for preserving the past while making room for the future.
Tickets for this celebration are $75 and include a special introduction by Cassandra King Conroy, a cocktail party catered by Debbi Covington, an author presentation, and an autographed copy of The Secret to Southern Charm—well before its April publication date. Proceeds benefit the year-round educational programming and mission of the Pat Conroy Literary Center, South Carolina's first affiliate of the American Writers Museum and an American Library Association Literary Landmark.
Tickets available online at:
https://kwh-conroycenter.bpt.me
Sponsors: Mark and Alison Guilloud, Lucius and Darryl Laffitte, Patricia A. Denkler, Kathie Bennett, Kristy Woodson Harvey, Lynn Monday, Hahn Family Wines and the Anchorage 1770 Inn.
Website: Facebook Event Page
About the author: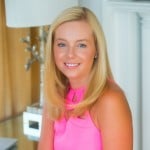 Kristy Woodson Harvey is the national bestselling author of the novels Dear Carolina (2015), Lies and Other Acts of Love (2016) and the Peachtree Bluff Series, beginning with Slightly South of Simple (2017) and continuing with The Secret to Southern Charm (April 2018). Dear Carolina was long-listed for the Pat Conroy Southern Book Prize of the Southern Independent Booksellers Alliance (SIBA) and has been optioned for film. Lies and Other Acts of Love was a Romantic Times top pick, a SIBA Okra Pick and a finalist for the Southern Book Prize. Slightly South of Simple was a Southern Bestseller, a Barnes & Noble Bestseller, a Bookscan Bestseller, a PopSugar's pick for "Ultimate Summer Reading" and a Glitter Guide's "Must-Read."
Harvey blogs daily with her mom, Beth Woodson, on Design Chic (www.mydesignchic.com), the inaugural member of Traditional Home's design blogger hall of fame, about how creating a beautiful home can be the catalyst for creating a beautiful life.
She is a Phi Beta Kappa, summa cum laude graduate of the University of North Carolina at Chapel Hill's school of journalism and holds a master's in English from East Carolina University, with a concentration in multicultural and transnational literature. Her writing has appeared in numerous publications and websites, including Southern Living, Traditional Home, Parade, USA Today, Domino, Houzz and Our State. She has been seen in Women's Health, Washington Post, US News and World Report, Huffington Post, USA Today's Happy Every After, Marie Claire's The Fix, Woman's World, Readers' Digest and North Carolina Bookwatch, among others. With her husband and their young son, Harvey lives in Beaufort, North Carolina. Read more at kristywoodsonharvey.com.