The Pat Conroy Literary Center will hold its second annual March Forth on March Fourth day of learning on Sunday, March 4th, at the Frissell Community House at Penn Center on St. Helena Island.
Commemorating the second anniversary of Pat Conroy's death, March Forth on March Fourth will be a day-long embrace of nature, poetry, fiction, and fellowship among writers and readers in the heart of Conroy's beloved lowcountry.
March Forth/March Fourth will feature National Book Award-winning poet Nikky Finney, two-time Lillian Smith Award-winning novelist Anthony Grooms, master naturalist and memoirist J. Drew Lanham, poet and retired teacher Tim Conroy, and best-selling novelist Cassandra King Conroy.
Website: Facebook Event Page
SPONSORS:
Presented in partnership with the Penn Center, this event is sponsored by a gift from Erin and Matt Devlin and by a grant from the South Carolina Arts Commission funded in part by a generous award from the John and Susan Bennett Memorial Arts Fund of the Coastal Community Foundation of South Carolina.
REGISTRATION: Click here…
$22 for all-day admission with an optional $18 for a box lunch catered by Debbi Covington (options: chicken salad, pimento cheese, pimento cheese BLT, and hummus & veggie wrap)
SCHEDULE OF EVENTS:
10:00–11:30 a.m.: Nature walk at Penn Center led by J. Drew Lanham
Noon–1:30 p.m.: Welcome by Cassandra King Conroy, Tim Conroy's presentation on Pat Conroy's Great Love of Poetry, optional catered box lunches
1:45–3:00 p.m.: Nikky Finney's keynote poetry reading
3:00–3:30 p.m.: break and book signing
3:30–4:30 p.m.: Anthony Grooms' discussion of his novel The Vain Conversation
4:30–5:00 p.m.: book signing, opportunity to visit Pat Conroy's gravesite
ABOUT OUR PRESENTERS: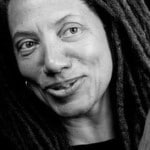 Nikky Finney was born in Conway, South Carolina, and raised in Sumter. She left South Carolina after high school with her eyes and heart set on becoming a writer. After living and studying primarily in the south, Talladega College in Alabama and Atlanta University in Georgia, she moved to the Oakland, California, for several years but was invited in the early 1990s to teach at the University of Kentucky. For 21 years she taught poetry and fiction in Lexington. In 2013 she became Professor Emeritus at the University of Kentucky and accepted the John H. Bennett, Jr. Chair in Creative Writing and Southern Letters at the University of South Carolina, where she has a joint appointment in the department of English Language and Literature and the African American Studies program. Finney has authored five books: On Wings Made of Gauze, RICE, The World Is Round and Head Off & Split, which was awarded the 2011 National Book Award for Poetry. She also authored Heartwood, a book of short prose and edited The Ringing Ear: Black Poets Lean South (2007), an anthology of African American poets writing about their southern connections. Writing is Nikky Finney's port-of-call, but poetry her first language.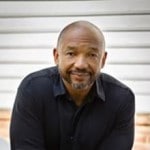 Anthony Grooms is the author of The Vain Conversation, the final novel selected by Pat Conroy for his Story River Books imprint. Grooms is also the author of the poetry collection Ice Poems, and of Bombingham: A Novel and Trouble No More: Stories, both winners of the Lillian Smith Book Award for fiction. Born in Charlottesville, Virginia, Grooms has taught writing and American literature at universities in Ghana and Sweden, and since 1994, at Kennesaw State University in Georgia, where he directs the master of arts in professional writing program.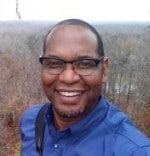 The author of The Home Place: Memoirs of a Colored Man's Love Affair with Nature, J. Drew Lanham is a native of Edgefield, South Carolina, and an Alumni Distinguished Professor of Wildlife Ecology and Master Teacher at Clemson University. Lanham is a birder, naturalist, and hunter-conservationist who has published essays and poetry in publications including Orion, Flycatcher, and Wilderness, and in several anthologies, including The Colors of Nature, State of the Heart, Bartram's Living Legacy, and Carolina Writers at Home, among others. He and his family live in the Upstate of South Carolina, a soaring hawk's downhill glide from the southern Appalachian escarpment that the Cherokee once called the Blue Wall.
Cassandra King Conroy is the award-winning author of five novels, a book of nonfiction, numerous short stories, essays, and magazine articles, most recently appearing in Coastal Living and Southern Living. Her New York Times and USA Today bestselling second novel, The Sunday Wife, was a People magazine Page-Turner, a South Carolina's Readers Circle choice, and named as one of Book Sense's top reading group selections. Also a New York Times and USA Today bestseller, The Same Sweet Girls was a number one Book Sense selection on release. Both novels were nominated for SIBA's Book of the Year. Moonrise was a SIBA Okra Pick and bestseller, as was The Same Sweet Girls Guide to Life: Advice from a Failed Southern Belle. Recently honored as a 2017 Alabama Humanities Foundation Fellow, Cassandra is currently working on a memoir cookbook about life with her late husband, Pat Conroy.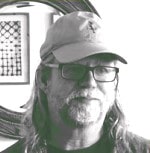 Tim Conroy is a former special educator and past vice president of the South Carolina Autism Society. The author of the poetry collection Theologies of Terrain, Conroy is a founding member of the Pat Conroy Literary Center's board of directors and member of the Deckle Edge Literary Festival board. A graduate of the University of South Carolina, he lives in Columbia, South Carolina, with his wife Terrye.