Writer Ann Head, the pen name of Anne Wales Christensen Head Morse (1915–1968), was writing teacher and mentor to acclaimed southern storyteller Pat Conroy (1945-2016). Join Ann Head's daughter Nancy Thode and Pat Conroy's lifelong friend Bernie Schein for an afternoon of stories about these writers–presented by the Bluffton Book Festival in partnership with the Pat Conroy Literary Center. Free and open to the public, this event will be held at the Bluffton branch of the Beaufort County Library System on Thursday, November 21.
2:00-3:00: Remembering Ann Head, Beaufort's Forgotten Novelist, with Nancy Thode
3:15-4:30: Pat Conroy: Our Lifelong Friendship, with Bernie Schein (copies of this new memoir will be available for sale and signing following the presentation)
For additional details about the Bluffton Book Festival, please visit www.blufftonbookfestival.com
Website: Facebook Event Page
About Ann Head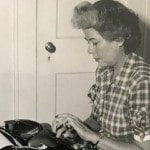 First married to the inventor Howard Head, Ann published dozens of short stories and serials in the major national magazines of her day, with many of her stories set in a small town just like Beaufort. She wrote of divorce, snobbery, affairs both emotional and sexual, prejudice, death, and out-of-wedlock childbirth, championing the nontypical heroines of the ladies magazines that eagerly accepted her work. In addition, she authored four novels which were published internationally, most notably Mr. and Mrs. Bo Jo Jones, a compelling story of teen pregnancy which was later adapted for film starring Desi Arnez Jr. and is credited with helping create the Young Adult genre. She was also Pat Conroy's first creative writing teacher at Beaufort High School and she became a central figure in Beaufort's literary scene, befriending many of the famous authors who wintered here, including Samuel Hopkins Adams (whom she considered her mentor), Somerset Maugham, John Marquand, and Katherine and E. B. White. Ann died suddenly at the age of 52, cutting short a vibrant life and promising literary career.
About Nancy Thode

Ann Head's daughter Nancy Thode is a writer, actress, and family counselor. Raised in Beaufort, she lives part-time on Fripp Island.
About PAT CONROY: Our Lifelong Relationship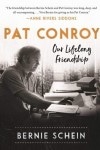 Pat Conroy, the bestselling author of The Prince of Tides and The Great Santini among many other books, was beloved by millions of readers. Bernie Schein was his best friend from the time they met in a high-school pickup basketball game in Beaufort, South Carolina, until Conroys death in 2016. A love letter and homage, and a way to share the Pat he knew, this book collects Bernie's cherished memories about the gregarious, welcoming, larger-than-life man who remained his best friend, even during the years they didn't speak. It offers a trove of insights and anecdotes that will be treasured by Pat Conroy's many devoted fans.
About Bernie Schein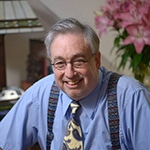 Bernie Schein was born, bred, and Bar Mitzvahed in Beaufort, South Carolina. He was an educator for forty-five years, many of them in Atlanta. He is the author of three books, including If Holden Caulfield Were in My Classroom and the novel Famous All over Town. He has been published and featured in numerous newspapers and magazines, including Newsweek, the Jewish Advocate, Atlanta magazine, and the Atlanta Journal-Constitution, and interviewed on NPR and radio stations across the country. He is now an educational consultant as well as a humorist and raconteur. He and his wife live in Beaufort, South Carolina.

This program and others like this would not be possible without your financial help for which, as always, Pat Conroy Literary Center gratefully thanks you.