The Pat Conroy Literary Center Book Club will read and discuss all twelve of Pat Conroy's published memoirs and novels in order of publication, Each monthly session will be led by a guest discussion leader and be held at the Pat Conroy Literary Center. Advance registration is required and seating is limited. Participants are asked to read the books before the meetings and to come prepared for discussion.
The eighth Conroy Center Book Club meeting will be led by food writer and caterer Debbi Covington as we discuss The Pat Conroy Cookbook, published in 2004.
$20 registration fee includes a tasting of recipes prepared from The Pat Conroy Cookbook.
Please register here: http://www.brownpapertickets.com/producer/2564858
Website: Facebook Event Page
About THE PAT CONROY COOKBOOK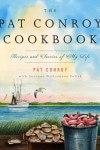 Delighting us with tales of his passion for cooking and good food and the people, places, and great meals he has experienced, Pat Conroy mixes them together with mouthwatering recipes from the Deep South and the world beyond.Each chapter opens with a story told with the inimitable brio of the author.These tales and more are followed by corresponding recipesfrom Breakfast Shrimp and Grits and Sweet Potato Rolls to Pappardelle with Prosciutto and Chestnuts and Beefsteak Florentine to Peppered Peaches and Creme Brulee. A master storyteller and passionate cook, Conroy believes that A recipe is a story that ends with a good meal.
About Debbie Covington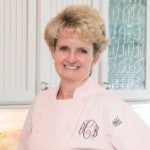 Debbi Covington is an award-winning caterer, cookbook author and food columnist. Her cookbooks include Celebrate Beaufort, Celebrate Everything! and Dining Under the Carolina Moon. Debbi has been featured as a Master of Entertaining in Southern Living magazine and her recipes have been published in multiple cookbooks including Southern Living's Best Kept Secrets of the South's Best Cooks and The Best of The Best of South Carolina. Her cuisine has been photographed for Better Homes and Gardens Magazine. She has been voted Best Caterer in Beaufort, SC since 2010. Debbi has a passion for cuisine and delights in creating seasonal and locally inspired menus. She is also a contributing writer to Our Prince of Scribes: Writers Remember Pat Conroy.

This program and others like this would not be possible without your financial help for which, as always, Pat Conroy Literary Center gratefully thanks you.