The Pat Conroy Literary Center and the Authors on the Air Global Radio Network proudly present executive director Jonathan Haupt in conversation with award-winning writer and editor Lauren Marino, author of Bookish Broads: Women Who Wrote Themselves into History.
Women have written some of our most extraordinary literary works while living in societies and cultures that tried to silence them. These women dared to put pen to paper to express the multifaceted female experience. In Bookish Broads, Lauren Marino celebrates fierce, trailblazing female writers, reworking the literary canon that has long failed to recognize the immense contributions of women. Featuring more than 50 brilliant bookish broads, Marino cleverly illuminates the lives of the greats as well as the literary talents history has wrongfully overlooked. Each intimate portrait delves into one woman's works and is accompanied by vibrant illustrations depicting each literary legend in her element and time.
"In telling the stories of this pantheon of influential women, Lauren Marino empowers burgeoning writers to follow their own creative yearnings and calls upon readers to honor those who have come before us. Each of these life stories is different, affirming that writers and artists can come from everywhere…. Bookish Broads illuminates the transformative legacy of women writers and invites us to join a story still unfolding."–Charleston Post and Courier
Online: tobtr.com
Wednesday, September 22, 2021 at 7 PM EST – 8 PM EST
Price: Free · Duration: 1 hr
Our Guest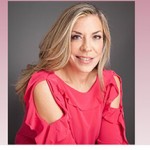 Lauren Marino is the author of What Would Dolly Do? and Jackie and Cassini. The founding editor of Gotham Books, she has published multiple bestsellers and award-winning books.
Our Host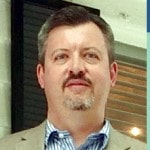 Jonathan Haupt is the executive director of the Pat Conroy Literary Center and the former director of the University of South Carolina Press, where he created the Story River Books fiction imprint with Conroy, named by Garden & Gun Magazine as one of "the top ten things to love about the South." Jonathan's book reviews and author interviews have appeared in the Charleston Post and Courier, Beaufort Lowcountry Weekly, Beaufort Lifestyle magazine, Savannah Morning News Beacon magazine, Pink magazine, the Southern Review of Books, and Southern Writers Magazines Suite T blog. He is co-editor with Nicole Seitz of the award-winning anthology Our Prince of Scribes: Writers Remember Pat Conroy, winner of 17 book awards. Jonathan also serves on the boards of the South Carolina Academy of Authors and the Friends of South Carolina Libraries and on the advisory board of the South Carolina Humanities and the affiliates steering committee of the American Writers Museum. In 2020, he was recognized with the Doug Marlette Literacy Leadership Award presented by the Pulpwood Queens, the largest book club in the U.S.

This program and others like this would not be possible without your financial help for which, as always, Pat Conroy Literary Center gratefully thanks you.