The Pat Conroy Literary Center and the Authors on the Air Global Radio Network proudly present executive director Jonathan Haupt in conversation with novelist Jason Mott, author of Hell of a Book.
In Hell of a Book, an African-American author sets out on a cross-country book tour to promote his bestselling novel. That storyline drives Jason Mott's novel and is the scaffolding of something much larger and more urgent: since his novel also tells the story of Soot, a young Black boy living in a rural town in the recent past, and The Kid, a possibly imaginary child who appears to the author on his tour.
Throughout, these characters' stories build and build and as they converge, they astonish. Unforgettably powerful, an electrifying high-wire act, ideal for book clubs, and the book Mott says he has been writing in his head for ten years, Hell of a Book in its final twists truly becomes its title.
"Hell of a Book more than lives up to its title. Playful, searching, raw and necessary, this writing, this voice, this novel twisted me up and turned me inside out, dazzled me, surprised me and moved me."—Charles Yu, author of Interior Chinatown
Online: tobtr.com
Wednesday, August 25, 2021 at 7 PM EST – 8 PM EST
Price: Free · Duration: 1 hr
Our Guest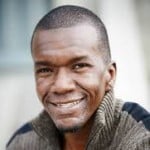 Jason Mott has published three previous novels. His first novel, The Returned, was a New York Times bestseller and was turned into a TV series that ran for two seasons. He has a BFA in Fiction and an MFA in Poetry, both from the University of North Carolina at Wilmington. His poetry and fiction have appeared in various literary journals.
Our Host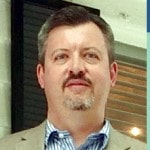 Jonathan Haupt is the executive director of the Pat Conroy Literary Center and the former director of the University of South Carolina Press, where he created the Story River Books fiction imprint with Conroy, named by Garden & Gun Magazine as one of "the top ten things to love about the South." Jonathan's book reviews and author interviews have appeared in the Charleston Post and Courier, Beaufort Lowcountry Weekly, Beaufort Lifestyle magazine, Savannah Morning News Beacon magazine, Pink magazine, the Southern Review of Books, and Southern Writers Magazines Suite T blog. He is co-editor with Nicole Seitz of the award-winning anthology Our Prince of Scribes: Writers Remember Pat Conroy, winner of 17 book awards. Jonathan also serves on the boards of the South Carolina Academy of Authors and the Friends of South Carolina Libraries and on the advisory board of the South Carolina Humanities and the affiliates steering committee of the American Writers Museum. In 2020, he was recognized with the Doug Marlette Literacy Leadership Award presented by the Pulpwood Queens, the largest book club in the U.S.

This program and others like this would not be possible without your financial help for which, as always, Pat Conroy Literary Center gratefully thanks you.