Our monthly virtual Open Mic Night is hosted by Brooke McKinney and presented in partnership between the Pat Conroy Literary Center and the South Carolina Writers Association. Our featured writer for August is award-winning novelist Susan Beckham Zurenda, author of Bells for Eli. Join us live on the Conroy Center's Facebook page for readings by a pantheon of participating writers from in and beyond our South Carolina lowcountry.
Online with Facebook Live
Thursday, August 12, 2021 at 6 PM – 7:30 PM EDT
Price: Free · Duration: 1 hr 30 min
Interested in reading as part of Open Mic? Contact host Brooke McKinney at brooke@patconroyliterarycenter.org
We want to build our community of writers and an appreciation for the art and talent of new, emerging, and long-time writers. Thank you for supporting this partnership!
About our featured writer: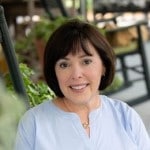 After teaching literature, composition, and creative writing to thousands of AP high school and college students for 33 years, Susan Beckham Zurenda turned her attention to putting a novel in her heart on paper, the genesis of which was a short story that won the South Carolina Fiction prize. Among other accolades, her debut novel, Bells for Eli (Mercer University Press, March 2020, paperback March 2021), has been selected as the 2021 first place winner for Best First Book—Fiction in the IPPY (Independent Publisher Book Awards), a 2020 Foreword Indie Book Award finalist, a Winter 2020 Okra Pick by the Southern Independent Booksellers Alliance, a 2020 finalist in American Book Fest Best Book Awards, 2020 Notable Indie in Shelf Unbound, and was nominated for a 2021 Pushcart Prize. Susan has published numerous short stories won a number of awards for her short fiction. She lives in Spartanburg, SC, with her husband, Wayne. https://www.susanzurenda.com

This program and others like this would not be possible without your financial help for which, as always, Pat Conroy Literary Center gratefully thanks you.