Pat Conroy (1945–2016) wrote that "the poets of the world occupy a place of high honor in my city of books." Conroy Center executive director Jonathan Haupt and Pat's brother Tim, a poet and retired educator, explore Pat's lifelong relationship with poetry as a reader, as a self-described failed poet, and as a writer who found a creative outlet for the rhapsody and rhythms of poetry in his iconic lyrical and descriptive prose. Pat Conroy's love of language blossomed from an early love of poetry, and even in his final hours, he was immersed in the beauty and power of verse. Through discussion of Pat's English teachers, mentors, favorite poets, and fellow advocates of poetry, and through published and unpublished examples of his writings spanning the breadth of his life, this presentation fosters a new appreciation for Pat's admiration of poetry, for his dedication to the writing craft, and for the myriad ways in which poetry shines through Conroy's storied prose.
Free and open to the public, this National Poetry Month program is sponsored by South Carolina Humanities, a state program of the National Endowment for the Humanities; inspiring, engaging and enriching South Carolinians with programs on literature, history, culture and heritage. www.schumanities.org
Website: Facebook Event Page
About our Presenters: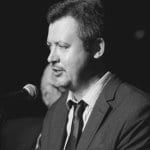 Jonathan Haupt is the executive director of the Pat Conroy Literary Center, the founding director of the Pat Conroy Literary Festival, and the former director of the University of South Carolina Press. He serves on the boards of the South Carolina Academy of Authors and the Friends of South Carolina Libraries, and on the South Carolina Humanities advisory committee and the American Writers Museum affiliates steering committee. His articles, books reviews, and author interviews have appeared in the Charleston Post & Courier, Lowcountry Weekly, Beaufort Lifestyle, Fall Lines, and Shrimp, Collards & Grits magazine. With novelist Nicole Seitz, he is co-editor of the anthology Our Prince of Scribes: Writers Remember Pat Conroy.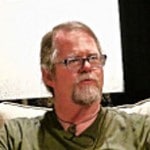 Tim Conroy is a poet and former educator. His work has been published in literary journals, magazines, and compilations, including Fall Lines, Jasper, and Marked by Water. In 2017, Muddy Ford Press published his first book of poetry, Theologies of Terrain, edited by Ed Madden, poet laureate of the City of Columbia. A founding board member of the Pat Conroy Literary Center, established in his brother's honor, Tim lives and writes in Columbia, SC.

This program and others like this would not be possible without your financial help for which, as always, Pat Conroy Literary Center gratefully thanks you.