New York Times best-selling writer Pat Conroy (1945–2016) inspired a worldwide legion of devoted fans numbering in the millions, but none are more loyal to him and more committed to sustaining his literary legacy than the many writers he nurtured over the course of his 50-year writing life. In sharing their stories of Conroy, his fellow writers honor his memory and advance our shared understanding of his lasting impact on 20th- and 21st-century literary life in and well beyond the American South.
As a special event of both the Crescendo arts celebration and the Pat Conroy Literary Festival, the Pat Conroy Literary Center will host a panel discussion of Our Prince of Scribes–featuring contributing writers David Lauderdale, Ellen Malphrus, Sallie Ann Robinson, and Larry Rowland, moderated by Jonathan Haupt. $15/person. Books will be available for sale and signing after the discussion. Sales of Our Prince of Scribes help support the educational mission of the nonprofit Pat Conroy Literary Center.
Tickets on Sale June 1 at 12 pm – scribesatcoligny.bpt.me
Website: Facebook Event Page
Praise for "OUR PRINCE OF SCRIBES"
"Pat Conroy had a profound impact on the literary world. His work has inspired countless writers,and his generous spirit encouraged many to follow in his footsteps. Their appreciation for his support can be seen in a new collection of essays titled Our Prince of Scribes. Jonathan Haupt, executive director of the Pat Conroy Literary Center, and novelist Nicole Seitz gathered stories from 67 writers about Conroy and his impact on their lives…. [T]he underlying theme is that he never stopped mentoring."–Hilton Head Monthly

"In these essays, you'll meet a man who was troubled, tormented, angry, scathing, outrageous, hilarious, tender, noble, brave, and generous beyond measure. But most of all, you'll meet a man who damn-well knew how to love. And thanks to the devoted efforts of co-editors Jonathan Haupt and Nicole Seitz, and the work of 67 very fine writers, his legion of fans will come to love Pat Conroy even more than they already do."–Lowcountry Weekly

"Our Prince of Scribes isn't just a collection of homages but also a delightful introduction to Conroy's vast and talented circle of friends."–Washington Post
About our Presenters: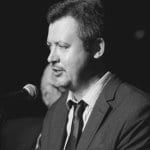 Jonathan Haupt is the executive director of the Pat Conroy Literary Center, the founding director of the annual Pat Conroy Literary Festival, and the former director of the University of South Carolina Press, where he created the Story River Books fiction imprint with Pat Conroy. With novelist and artist Nicole Seitz, he is co-editor of the anthology Our Prince of Scribes: Writers Remember Pat Conroy, awarded a Silver Medal for Best Regional Nonfiction by the Independent Publisher Book Awards. Haupt's articles, book reviews, and author interviews have appeared in the Charleston Post & Courier, Beaufort Lowcountry Weekly, Beaufort Lifestyle magazine, Pink magazine, Shrimp, Collards & Grits magazine, Fall Lines literary journal, and the Conroy Center's Porch Talk blog.
David Lauderdale is an award-winning columnist and senior editor for The Island Packet and The Beaufort Gazette. He is also a contributing writer to the anthologies State of the Heart: South Carolina Writers on the Places They Love and Our Prince of Scribes.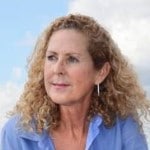 USC Beaufort writer in residence and professor of English Ellen Malphrus is the author of the novel Untying the Moon and also a contributor to Our Prince of Scribes. Her fiction, poetry, and essays have appeared in Southern Literary Journal, Review of Contemporary Fiction, William and Mary Review, Georgia Poetry Review, Haight Ashbury Literary Journal, and the anthology Essence of Beaufort and the Lowcountry. She is deputy director of the annual Pat Conroy Literary Festival.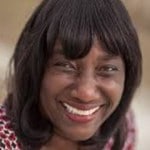 Chef and cultural historian Sallie Ann Robinson is a sixth generation native of Daufuskie Island and the author of the cookbooks Gullah Home Cooking the Daufuskie Way and Cooking the Gullah Way, Morning, Noon, and Night. She is coauthor with Jenny Hersch of Daufuskie Island in the Images of America series and a contributing writer to Our Prince of Scribes. Robinson appears as Ethel in Conroy's memoir The Water Is Wide. She continues to cook, teach, and write in her native lowcountry.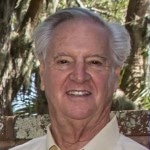 When it comes to the history of Beaufort County, Larry Rowland wrote the book on it three of them, in fact. He is the co-author of three-volume History of Beaufort County, South Carolina and also a contributor to Our Prince of Scribes. Rowland is a distinguished professor emeritus of history at USC Beaufort and past president of the SC Historical Society.

This program and others like this would not be possible without your financial help for which, as always, Pat Conroy Literary Center gratefully thanks you.