The Pat Conroy Literary Center will hold its second public program of 2017 on Saturday, March 4th at the Frissell Community House at Penn Center on St. Helena Island. Commemorating the anniversary of Pat Conroy's passing, March Forth/March Fourth will be a day-long embrace of nature, culture, and the arts.
Featuring J. Drew Lanham, Clemson Alumni Distinguished Professor of Wildlife Ecology and author of The Home Place: Memoirs of a Colored Man's Love Affair with Nature; Victoria Smalls, director of history and culture at Penn Center and member of the Gullah/Geechee Cultural Heritage Corridor Commission; and Margaret Shinn Evans, publisher and columnist for Lowcountry Weekly, the event will focus on the landscape of the South, our connections to the land and to one another, and how understanding these connections is critical to finding and fostering our place in the world and nurturing our sense of home.
"Place and land and nature: how we tie these things together is critical to our sense of self-purpose and our fit in the world. They are the trinity. This is true for people everywhere, but nowhere is it truer than in the South."

—J. Drew Lanham, excerpt from The Home Place:

Memoirs of a Colored Man's Love Affair with Nature
The program is $35 for an all-day ticket, plus $15 for an optional box lunch by Debbi Covington (box lunches must be ordered by March 2). Purchase tickets in advance by March 2, at 843-379-7025 or Click Here to Order Online. A limited number of tickets will also be available at Penn Center on the day of the event.
Website: Facebook Event Page
March Fourth/March Forth Schedule of Events: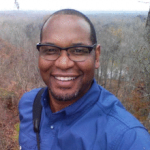 9:00–10:00 am Birding/Nature Walk to Martin Luther King Jr. Cottage, led by J. Drew Lanham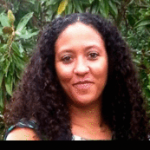 10:30–11:30 am The Beauty of the Gullah/Geechee Corridor, a talk by Victoria Smalls
12:00–1:30 pm Lunchtime screening of the Conroy Family Roundtable video—featuring Pat Conroy with siblings Mike, Jim, Tim, and Kathy—from the 2014 SC Book Festival (with optional box lunches)
1:30–3:00 pm On-your-own tours of Penn Center and visits to Pat Conroy's gravesite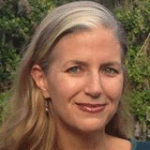 3:00–4:30 pm Author J. Drew Lanham in Conversation with Margaret Shinn Evans, a Pat Conroy Literary Center Visiting Writers Series Presentation. Book signing to follow.



All ticket sales and book purchases support the Pat Conroy Literary Center. Click Here for tickets.