The Pat Conroy Literary Center, in partnership with the Beaufort County Library, presents WOMEN OF CAROLINA, a ten-week, five-book discussion series supported by a grant from South Carolina Humanities. Each free, public discussion will be led by a visiting literary scholar. Copies of all five books featured in this series are available for circulation through Beaufort County Library, thanks in part to the South Carolina State Library.
On March 2nd, Susan Millar Williams will discuss Julia Peterkin's Scarlet Sister Mary, the once-banned Pultizer Prize-winning 1928 novel set among the Gullah people of the South Carolina Lowcountry at the dawn of the twentieth century.
"Julia Peterkin's stark, poignant stories about black country folk were among the first flowerings in the movement toward ironic, realistic regional fiction later known as the Southern Renaissance. In 1929 she became the first southern writer to win the Pulitzer Prize for fiction, for the novel Scarlet Sister Mary (1928). Two of her books, Black April (1927) and Scarlet Sister Mary, became best-sellers, and her last, Roll, Jordan, Roll (1933), with photographs by her friend Doris Ulmann, was one of the groundbreaking documentaries of the 1930s."—Susan Millar Williams, South Carolina Encyclopedia
About Our Presenter: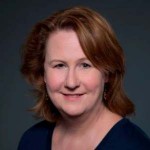 Susan Millar Williams is the author of A Devil and a Good Woman, Too: The Lives of Julia Peterkin, winner of the Julia Cherry Spruill Prize for the best work of the year in Southern Women's History. She is also the co-author, with Stephen G. Hoffius, of Upheaval in Charleston: Earthquake and Murder on the Eve of Jim Crow. Williams teaches creative writing at Trident Technical College in Charleston.
Sponsor: South Carolina Humanities
Website: Facebook Event Page