The Pat Conroy Literary Center, in partnership with the Beaufort County Library System, presents CAROLINA ON MY MIND, a five-book Let's Talk about It discussion series supported by a grant from South Carolina Humanities. Each free public event will feature a different visiting scholar or discussion leader presenting on book representative of the South Carolina experience. Copies of all five books featured in this series will be available for circulation through Beaufort County Library's main branch, thanks in part to the South Carolina State Library.
This program is sponsored by South Carolina Humanities, a not-for-profit organization inspiring, engaging, and enriching South Carolinians with programs on literature, history, culture, and heritage.
BOOK 1: Pat Conroy's The Water Is Wide
Discussion Leader: Elizabeth Robin
First published in 1972, The Water Is Wide is Pat Conroy's extraordinary memoir based on his experience as the first white school teacher in the two-room schoolhouse on the remote island of Daufuskie (called Yamacraw in the book), working with a group of eighteen children in the fifth through eighth grades. As he later said in a 2015 interview at the Pat Conroy at 70 festival, "that was the magic year I discovered the man I was meant to be." It was also a year that introduced a larger world to those students, challenged policies and politics, and set Conroy on the path that would become his storied literary career. The Water Is Wide has twice been adapted for film and remains an inspiration to educators and advocates for social justice.
"Miraculous . . . an experience of joy."—Newsweek

"A powerfully moving book . . . You will laugh, you will weep, you will be proud and you will rail . . . and you will learn to love the man."—Charleston News & Courier

"A hell of a good story."—The New York Times

"Few novelists write as well, and none as beautifully."—Lexington Herald-Leader

"[Pat] Conroy cuts through his experiences with a sharp edge of irony. . . . He brings emotion, writing talent and anger to his story."—Baltimore Sun
Website: Facebook Event Page
About our discussion leader: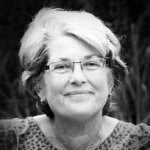 Elizabeth Robin spent 33 years teaching high school English. She now enjoys a second career as a writer on Hilton Head Island. Her first collection of poems was published by Finishing Line Press in 2017. Silk Purses and Lemonade explores the challenges of the human experience, both personal and cultural. Other poems have found a home in the Skinny Poetry Journal, Fourth River, Curly Mind, i am not a silent poet, Autumn Sky Poetry Daily, and The Breeze. Robin co-edited Time and Tide, a collection of the Island Writers' Network published in 2016. A second chapbook, Where Green Meets Blue will be published by Finishing Line Press in early 2018.
Carolina on My Mind: A Let's Talk about it Series
10/10, 5:00 p.m. Elizabeth Robin Discusses Pat Conroy's The Water Is Wide (memoir)
10/26, 5:00 p.m. Bernard Powers Discusses David Robertson's Denmark Vesey (biography)
11/01, 5:00 p.m. Daniel Cross Turner Discusses Padgett Powell's Edisto (novel)
11/15, 5:00 p.m. David Preston Discusses Walter Edgar's Partisans & Redcoats (history)
11/28, 5:00 p.m. Rebecca T. Godwin Discusses her novel The Keeper of the House (novel)