This event is now SOLD OUT! We will be offering this day trip again later in the fall. Watch for details at www.patconroyliteraryfestival.org
"That was the magic year I discovered the man I was meant to be." —Pat Conroy at age 70 reflecting on his Daufuskie Island teaching experience
The Pat Conroy Literary Center, in partnership with Haig Point and Tour Daufuskie, presents a day trip to Daufuskie Island—immortalized as Yamacraw in Pat Conroy's beloved memoir The Water Is Wide.
The tour will be guided by Conroy's Daufuskie Island student, sixth generation island native Sallie Ann Robinson (now an accomplished chef, cookbook author, and cultural conservationist) and by Conroy's longtime friends historian Larry Rowland (who first took Conroy to Daufuskie) and USCB writer in residence Ellen Malphrus (who was mentored by Conroy in her own writing life). The tour will also feature Nancy Ludtke, director of the Daufuskie Island Historical Foundation.
Registration includes roundtrip boat service from Bluffton's Oyster Factory Park (63 Wharf St.), golf cart transportation on the island, lunch inspired by Sallie Ann Robinson's recipes at the Haig Point Beach Club, a photo book of Pat Conroy's teaching experience on the island, and a book signing with the tour guides.
Tickets for the Daufuskie Island Day Trip are $189 per person and must be reserved in advance by Friday, September 14, online at https://daufuskiedaytrip.bpt.me/ or 843-379-7025. Seating is limited to 45 guests. Attire is country club casual.
SCHEDULE OF EVENTS for SEPTEMBER 23
11:00 a.m.: departure from Oyster Factory Park in downtown Bluffton; discussion of Pat Conroy and Daufuskie Island by historian Larry Rowland onboard the boat.
12:00 p.m.: arrival to Haig Point; brief tour of Tabby Ruins and Strachan Mansion by Nancy Ludtke, director of the Daufuskie Island Historical Foundation.
12:15 p.m.: golf cart ride to Calibogue Club.
12:30 p.m.: lunch at the Beach Club (if inclement weather, then indoors in Calibogue Club); presentation by Sallie Ann Robinson about her new book (co-authored with Jenny Hersch) Daufuskie Island, in the Images of America series.
1:45 p.m.: Daufuskie Island tour led by Sallie Ann Robinson.
4:00 p.m.: boarding and departure from Haig Point; readings from The Water Is Wide by Ellen Malphrus, USC Beaufort writer in residence.
5:00 p.m.: arrival at Oyster Factory Park, Bluffton.
Website: Facebook Event Page
About our guides: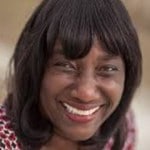 Chef and cultural historian Sallie Ann Robinson is a sixth generation native of Daufuskie Island and the author of the cookbooks Gullah Home Cooking the Daufuskie Way and Cooking the Gullah Way, Morning, Noon, and Night. She is coauthor with Jenny Hersch of Daufuskie Island in the Images of America series and a contributing writer to Our Prince of Scribes: Writers Remember Pat Conroy. Robinson appears as Ethel in Conroy's memoir The Water Is Wide. She continues to cook, teach, and write in her native lowcountry.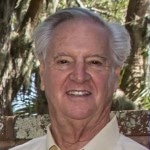 When it comes to the history of Beaufort County, Larry Rowland wrote the book on it—three of them, in fact. He is the co-author of three-volume History of Beaufort County, South Carolina and also a contributor to Our Prince of Scribes. Rowland is a distinguished professor emeritus of history at USC Beaufort and past president of the SC Historical Society.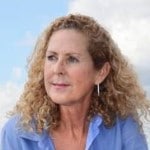 USC Beaufort writer in residence and professor of English Ellen Malphrus is the author of the novel Untying the Moon and also a contributor to Our Prince of Scribes. Her fiction, poetry, and essays have appeared in Southern Literary Journal, Review of Contemporary Fiction, William and Mary Review, Georgia Poetry Review, Haight Ashbury Literary Journal, and the anthology Essence of Beaufort and the Lowcountry. She is deputy director of the annual Pat Conroy Literary Festival.

The nonprofit Pat Conroy Literary Center is South Carolina's first affiliate of the American Writers Museum and second American Library Association Literary Landmark. Dedicated to preserving the literary legacy of Pat Conroy as a teacher, mentor, advocate, and friend to readers and writers, the Conroy Center offers year-round educational programming and maintains an interpretive center at 308 Charles Street, Beaufort, open to the public from noon to 4:00 p.m. Thursdays through Sundays. Learn more right here on this site…