Pat Conroy (1945–2016) wrote that "the poets of the world occupy a place of high honor in my city of books." Pat'sbrother Tim, a poet and retired educator, explores Pat's lifelong relationship with poetry as a reader, as a self-described failed poet, and as a writer who found a creative outlet for the rhapsody and rhythms of poetry in his iconic lyrical and descriptive prose. Pat Conroy's love of language blossomed from an early love of poetry, and even in his final hours, he was immersed in the beauty and power of verse. Through discussion of Pat's English teachers, mentors, favorite poets, and fellow advocates of poetry, and through published and unpublished examples of his writings spanning the breadth of his life, this presentation fosters a new appreciation for Pat's admiration of poetry, for his dedication to the writing craft, and for the myriad ways in which poetry shines through Conroy's storied prose.
This free public program is presented by the Pat Conroy Literary Center in partnership with the Irmo Branch Library of the Lexington County Public Library.
Website: Facebook Event Page
About our Presenter: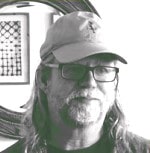 Tim Conroy is a poet and former educator. His work has been published in literary journals, magazines, and compilations, including Fall Lines, Jasper, and Marked by Water. In 2017, Muddy Ford Press published his first book of poetry, Theologies of Terrain, edited by Ed Madden, poet laureate of the City of Columbia. A founding board member of the Pat Conroy Literary Center, established in his brother's honor, Tim Conroy lives in Columbia.