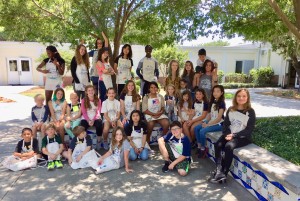 The Pat Conroy Literary Center's 4th annual Camp Conroy Summer Camp for Young Writers and Artists, Ages 8 to 14 will be held July 12-23, 2021.
Camp Conroy is a two-week day camp build-a-book experience for young writers and artists, ages 8 to 14. Participants will create independently and collaboratively as they research, write, illustrate, edit, design, and ultimately publish a book together. The nonprofit Pat Conroy Literary Center's 4th annual Camp Conroy will be held July 12 to 23, Monday to Friday, 9:00 a.m. to 3:00 p.m. (Drop-off and pick-up hours between 8:00-9:00 a.m. and 3:00-4:00 p.m.), with a closing reading to be held on Saturday, July 24.
Presented in partnership with Beaufort Middle School, the camp will creatively explore the theme "Free to Be" through writing and artwork, under the guidance of experienced instructors and a rotating cast of guest presenters.
Our 2021 Camp Conroy experience includes both in-person and virtual participation options. See our registration link for more details: https://campconroy2021.eventbrite.com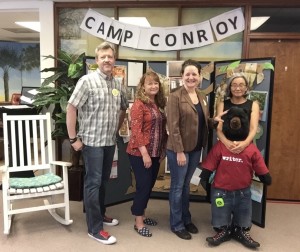 During the first week of the camp, we invite our campers to immerse themselves in creative exploration as they respond to our theme. In the second week, campers will refine their stories, essays, poems, artwork, and photography as they build their anthology together. Participants will also constructively critique one another's work, forming thematic connections as they combine their selected works into a cohesive, collaborative publication.
The $300 registration fee for Camp Conroy includes two weeks of instruction, camp activities, and daily healthy snacks. Students must bring their own lunches and drinks each day. (This is a day camp; overnight lodging and meals are not included.) After the camp, participants will each receive a copy of their published anthology. Registration closes on July 1.
Submissions:
This year's Camp Conroy will also include an opportunity for our campers to help select, edit, and publish submissions we'll be receiving from young writers elsewhere. Click here to download the submission instructions.
In the 2004 Pat Conroy Cookbook, Pat describes his "Bill Dufford Summer" spent between his junior and senior years on the campus of Beaufort High School (what is now Beaufort Middle School, the site of last year's Camp Conroy). It was a transformative summer for Pat and for his principal, mentor, and surrogate father figure, Bill Dufford. As Pat writes at the end of his recollection, "I had everything—the best summer of my life." That has been and remains the goal of our Camp Conroy, to give our campers the best summers of their lives. We hope you will join us this year.
COVID Safety Protocols: Camp Conroy will be following the SCDHEC and CDC COVID safety protocols of our host, Beaufort Middle School. These will be provided to all in-person campers and their families prior to the beginning of camp.
Applying for a Scholarship: A limited number of full and partial scholarships are available. To apply, interested students should submit a sample of their work (story, essay, poem, artwork, or photography) with a brief letter about their interest in the Camp Conroy experience by Friday, June 11, to the Pat Conroy Literary Center, Attention: Camp Conroy, 601 Bladen Street, Beaufort, SC 29902. Scholarship recipients will be contacted by June 28.
Sponsoring a Scholarship: Tax-deductible donations to the nonprofit Pat Conroy Literary Center are most welcome to sponsor student scholarships or a visiting instructor for Camp Conroy. See the registration link for details.
Questions: Email us at campconroysc@gmail.com.
OUR INSTRUCTORS
Miho Kinnas is a Japanese-born writer and translator, and the author of the poetry collections Today, Fish Only and Move Over, Birds, published by Math Paper Press. Her work has appeared in various journals and anthologies. Miho conducts haiku workshops at many locations including Shanghai International Literary Festival, Pat Conroy Literary Center, local libraries, and schools. She holds an M.F.A. from City University of Hong Kong. She and her husband live on Hilton Head Island.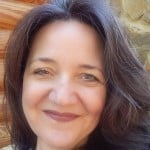 Lisa Anne Cullen is the author or editor of eight children's books and a member of the Society of Children's Book Writers and Illustrators. She holds an M.F.A degree in writing for children and pairs this passion with her love of illustration, art, photography, and screenwriting. Lisa has won awards for her artistic and written works and finds pure joy in connecting with the natural world. Her author-illustrated folktales Little Orange Honey Hood and Three Wild Pigs were published by USC Press's Young Palmetto Books.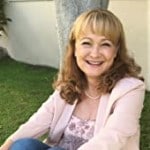 Robin Prince Monroe is a children's book author, teacher, artist, and public speaker. She previously led a book-building summer camp in the South Carolina upstate before moving to the lowcountry. Robin's children's books include three volumes in the Comforting Little Hearts series and the children's mystery novel The Silent Glades. Robin now lives and writes on Fripp Island.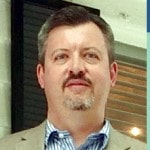 Jonathan Haupt is the executive director of the Pat Conroy Literary Center, the former director of the University of South Carolina Press, and co-editor of Our Prince of Scribes: Writers Remember Pat Conroy, winner of 17 book awards. In 2020, he was awarded the Doug Marlette Literacy Leadership Award by the Pulpwood Queens, the largest book club in the U.S.