Storyboard South Carolina: Everybody Has a Story. What's Yours? Led by Susan Kammeraad-Campbell.
Presented in partnership with the Bluffton Book Festival.
Few people have a whole book in them, but everyone has life stories—moments of their lives, begging to be captured and shared. Author and publisher Susan Kammeraad-Campbell, creator of Storyboard America, will help you tap into your memories and creativity and show you how you can write your story one "pearl" at a time. Through innovative, often playful, methods developed by Kammeraad-Campbell, participants will be amazed at what percolates to the surface and onto the page. Editorial guidance, publication and broadcast are features of the Storyboard experience. The Storyboard editorial team will help you polish your pearl and record you reading it for potential broadcast on South Carolina public radio. Storyboard South Carolina is going live on public radio in 2017 with twice-weekly broadcasts of Storyboard moments.
Website: Facebook Event Page
About our Instructor: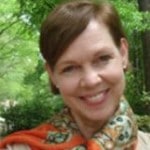 An award-winning author and editor of more than 30 books of fiction and non-fiction, Susan Kammeraad-Campbell has spent her career helping others reach their creative potential. Her book, Doc: The Story of Dennis Littky and His Fight for a Better School, was made into an NBC movie of the week called A Town Torn Apart. Her book Edisto River: Black Water Crown Jewel has won seven national writing and design awards. She is publisher and editor in chief of Joggling Board Press, based in Summerville, South Carolina, an independent publishing company dedicated to the production of stories that matter. Storyboard grew out of her belief that our stories help us make sense of our world; they tell us who we were, who we are and who we can be.