Writers Workshop:
Essentials of Book Distribution for the Indie Author led by Robin Cutler
Presented in partnership with the Bluffton Book Festival
FREE – Advance registration required at https://bookdistributionforindieauthor.bpt.me/
Website: Facebook Event Page
This workshop is designed to educate the self published author on how to effectively manage the printing and distribution part of the publishing process by using IngramSpark.
Covered in this session will be:
What printing and distribution options are available to self-publishers
What the Advantages/Disadvantages of Using POD are to Bring Your Book to Market.
Learn how POD works and how you can use it to reduce the financial investment needed to publish a book.
How to make your titles available to international markets.
Having your book distributed by Ingram is easier than ever. Learn how you can set up your titles in IngramSpark and make them available to Ingram's 39,000 retail and library partners.
You can't sell your book if no one can find it. Metadata is the key to online discoverability of your content. Learn which metadata information is most important, and how you can enrich your metadata to give your book the best chance for success.
About our instructor: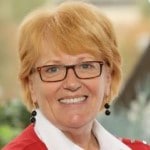 Robin Cutler leads the development of IngramSpark as an Ingram Content Group service for indie authors. She has served as Assistant Director at USC Press, and CEO and founder of her own trade imprint, Summerhouse Press. Robin most recently worked for Amazon/CreateSpace. She has broad knowledge of indie, academic and trade publishing and is an expert in content creation, distribution, on-demand models, and author strategies.