In partnership with the South Carolina Writers Association and the Beaufort County Black Chamber of Commerce, the Conroy Center's monthly Open Mic Night will be held at Sandies (711 Bladen St.) on Thursday, April 13, from 6:00 to 7:30 p.m. Our featured writer for April is Jacquelyn Markham, author of two chapbooks and a personal mythology.
When: Thursday, April 13, 2023 at 6 PM – 7:30 PM EDT
Price: Free · Duration: 1 hr 30 min
Where: Sandies (711 Bladen St.)
Interested in reading as part of Open Mic? Let us know at contact@patconroyliterarycenter.org
We want to build our community of writers and an appreciation for the art and talent of new, emerging, and long-time writers. Thank you for supporting this partnership!
About our featured writer: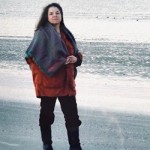 Jacquelyn Markham, author of two chapbooks and a personal mythology, has published nationally and internationally, including Archive: South Carolina Poetry, Adrienne Rich: A Tribute Anthology, Anthology of Appalachian Writers, Lullwater Review, Hawaii Pacific Review, and The High Window. Her chapbook, Rainbow Warrior, is forthcoming from Finishing Line Press (2023).
Markham's awards include three Georgia Council for the Arts grants, a Kentucky Women's Foundation Award, and a South Carolina Arts Grant. Awarded the Adele Mellen Prize for distinguished contribution to scholarship for The Complete Poetry of Charlotte Perkins Gilman, she holds an M.A. and a Ph.D. in Creative Writing from Florida State University. She lives and writes on the coast of South Carolina.

This program and others like this would not be possible without your financial help for which, as always, Pat Conroy Literary Center gratefully thanks you.