Thursday June 30, 2022 – 6-7:00 PM EDT
Price: Free · Duration: 1 hr
Registration: Register on Eventbrite
Streamed on Zoom and Facebook Page
Website: Facebook Event Page
In partnership with NeverMore Books, the nonprofit Pat Conroy Literary Center will host an evening with novelist Mark Powell, author Lioness, in conversation with former FBI Special Agent turned thriller writer Dana Ridenour—on Thursday, June 30, at 6:00 p.m.EST.
This special event will be presented virtually on Zoom and also live-streamed on the Conroy Center's Facebook page.
Copies of books by both authors are available for online purchase through NeverMore Books at https://bookshop.org/lists/pat-conroy-literary-center-event-books.
To receive a bookplate for Lioness signed by author Mark Powell, email nevermorebooks201@gmail.com with your sales receipt from the link above.
About Lioness
"Emotionally wrenching. . . . Haunting (and haunted) in the best possible way."–Kirkus Reviews (starred review)
"Powerful and layered, this is a tour de force . . . dark, moody, and mesmerizing."–Foreword Reviews (starred review)
"Lioness is a darkly compelling portrait of an artist who evolves into a homegrown ecoterrorist. Mark Powell's brooding, twisty novel is packed with a distinctively American, highly explosive mixture of religion, art, sexual obsession, mental illness, and environmental menace."–Tom Perrotta, author of Tracy Flick Can't Win and The Leftovers
"In this haunting novel of passion and intrigue, Mark Powell takes on the environmental collapse coming at us and the people driven to action. Powell is a writer with mountains of talent, and here he creates complex and fascinating characters trying to figure a way out of grief and despair. Even love is sometimes violent."–Janisse Ray, author of Wild Spectacle: Seeking Wonders in a World beyond Humans
In the fall of 2018, a bomb goes off at a water-bottling plant in the mountains of southwest Virginia, an incident the FBI declares an act of ecoterrorism. Arrested at the scene is Chris Bright, a mountain hermit with a long history of activism. Unaccounted for—and presumed dead—is Mara Wood, an installation artist who in the last two years has lost her son and left her husband.
But Mara's estranged husband David cannot quite believe she is dead, and as he goes about reconstructing the story of what happened, he begins to imagine an alternate narrative—one in which their son doesn't die and his wife doesn't leave him, one in which his wife doesn't carry on a secret relationship with Chris Bright, a man bent on fighting back against the environmental despoliation of his Appalachian home. Lioness is a page-turning, heart-wrenching examination of extremism: What pushes people to act violently, and is that violence ever justified?
ABOUT THE AUTHOR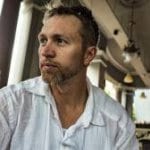 Mark Powell is the author of seven novels and has received fellowships from the National Endowment for the Arts, from the Bread Loaf and Sewanee Writers' Conferences, and twice from the Fulbright Foundation, to Slovakia and Romania.
He directs the creative writing program at Appalachian State University. His previous novels include Firebird, Small Treasons, and The Sheltering.
About the Interviewer

Dana Ridenour is an award-winning author and retired FBI Special Agent. During her twenty-year career she was assigned to four different FBI Field Divisions and had the opportunity to work a wide variety of cases to include multi-faceted narcotics investigations, domestic sex trafficking of minors, and violent crime. She spent most of her career as an FBI undercover operative. She is the author of the Lexie Montgomery novels: Behind the Mask, Beyond the Cabin, and Below the Radar. She lives in Beaufort, South Carolina where she is working on her fourth novel. www.danaridenour.net

This program and others like this would not be possible without your financial help for which, as always, Pat Conroy Literary Center gratefully thanks you.