Tuesday January 25, 2022 – 6-7:00 PM EDT
Price: Free · Duration: 1 hr
Location: Pat Conroy Literary Center | 601 Bladen St, Beaufort, SC
On Tuesday, January 25, at 6:00 p.m., the Pat Conroy Literary Center will host an evening with memoirist Kathryn Purcell, author of There's Something Wrong with Us: A Daughter's Story of Mental Illness, Loss and Healing.
This is a free in-person event with limited seating. To reserve your spot, please call 843-379-7025 by January 24. Books will be available for sale and signing.
Website: Facebook Event Page
ABOUT THE BOOK
Kathryn Purcell's memoir deals with generations of family mental illness including a narcissistic mother and a sister who exhibited aggressive bizarre behavior early in life and later diagnosed with bi-polar disorder. The book also addresses the emotional abuse by a mother who didn't show love, approval or empathy to her family and the impact it had on all of them. It's a story of survival and overcoming some long odds.
This book is written like a novel, including many historical facts about places described in and around Greenville, SC. There's also a fair amount of quirky southern characters and humor to go with it—like a hair-brained trip up the interstate with a donkey in the back seat of a Ford sedan, a 70's psychedelic home remodel and almost shooting a home invader who happened to be the author's mother-in-law. Purcell's goal in sharing her family's story is to bring awareness to the impact of emotional abuse, which is as devastating as physical or sexual abuse—-except the scars are on the inside.
ABOUT THE AUTHOR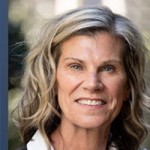 Born and raised in Greenville, SC, Kathryn attended Furman University where she received her BA and MBA degrees. After a five-year stint in the apparel trade, she spent over 30 years in the pharma industry. Her extensive training with healthcare providers raised her awareness of the mental health issues discussed in this book. More importantly, her interaction and access to these professionals gave her the direction and much needed resolve to confidently pursue a wrongful death suit against a hospital system intent on avoiding blame while engaged in a cover up. That and the mental illness that ran in her family were the reasons she chose to write about her life.
Because of her interest in the impact of mental health issues on families, she and husband, Maury, are passionate supporters of Thornwell. This 146 year-old organization is dedicated to helping abused and abandoned children as well as helping families deal with life's struggles. Other volunteer interests include, mentoring elementary school children, visiting shut-ins and working with churches to put on job fairs focused on those needing a second chance.
Kathryn enjoys cooking, golfing and reading. She and Maury live in Hilton Head, SC with their two adorable dogs, Ruby and Jack.

This program and others like this would not be possible without your financial help for which, as always, Pat Conroy Literary Center gratefully thanks you.