Thursday January 20, 2022 – 6-7:00 PM EDT
Price: Free · Duration: 1 hr
Location: Pat Conroy Literary Center | 601 Bladen St, Beaufort, SC
The Pat Conroy Literary Center will host an evening with author Pamela Courtney, author of Hotdogs for Hyenas: A Soul Forged in Rhodesia, on January 20, at 6:00 p.m.
This is a free in-person event with limited seating, held at the Pat Conroy Literary Center (601 Bladen St., Beaufort, SC). To reserve your spot, please call 843-379-7025 by January 18. Books will be available for sale and signing.
Website: Facebook Event Page
ABOUT THE BOOK AND AUTHOR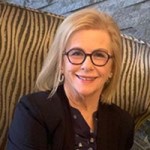 American Pamela Courtney's most formative years were spent in the bush of Rhodesia, now Zimbabwe. In this recounting of her childhood to early adulthood, Courtney, the daughter of missionaries governed by a less-than-supportive missionary organization, describes dangers most Americans will not only never experience but can't even imagine—from the inherent upheaval in the transfer of British power to warring tribal leaders to the challenges presented by the incredibly beautiful but rugged landscapes and the cross-cultural conflicts they encountered in providing medical care and education. A true adult Third Culture Kid (TCK/A), she offers an inclusive alternative worldview and expression of the Christian principles espoused by her parents—all born of the culture shock she experienced when she returned to attend university in the United States… and her lifelong attempt to reconcile the differences between her country of birth and the one in which her identity was forged.

This program and others like this would not be possible without your financial help for which, as always, Pat Conroy Literary Center gratefully thanks you.