The Pat Conroy Literary Center Presents:
An Evening of Stories and Songs with Lee Smith, Jill McCorkle & Marshall Chapman
This event is sponsored by the Hootie & the Blowfish Foundation and the Anchorage 1770 Inn
New York Times best-selling southern writers Lee Smith and Jill McCorkle and South Carolina's own musical superstar Marshall Chapman will take the stage together for an unforgettable evening of larger-than-life storytelling. Join us for a book and CD signing after the performance. Reserved seating tickets also include an off-site after-party at the Pat Conroy Literary Center with Lee Smith, Jill McCorkle, and Marshall Chapman following the book signing.
There are two ticket options:
General seating at $45
Preferred seating, which includes a private reception at the Pat Conroy Literary Center (308 Charles St.) with Lee Smith, Jill McCorkle, and Marshall Chapman, after the performance, at $75 (limited)
Tickets on sale through the USCB Center for the Arts box office 843-521-4145 or click here for online ticketing…
Website: Facebook Event Page
MEET THE PERFORMERS: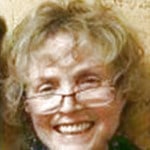 Lee Smith is the author of 17 works of fiction including Fair and Tender Ladies, Oral History, and recent novel, Guests on Earth. A member of the Fellowship of Southern Writers, she has received many awards including the North Carolina Award for Literature and an Academy Award in Fiction from the American Academy of Arts and Letters; her novel The Last Girls was a New York Times bestseller as well as winner of the Southern Book Critics Circle Award. Dimestore: A Writer's Life, a collection of personal essays, was published in March 2016. See more at www.leesmith.com.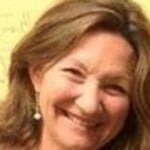 Jill McCorkle has the distinction of having her first two novels published on the same day in 1984. Of these novels, the New York Times Book Review said, "One suspects the author of The Cheer Leader is a born novelist, with July 7th, she is also a full grown one." Since then she has published three other novels—most recently Life After Life, and four collections of short stories.A member of the fellowship of Southern Writers, McCorkle has received the New England Booksellers Award, the John Dos Passos Prize for Excellence in Literature, and the North Carolina Award for Literature. See more at www.jillmccorkle.com.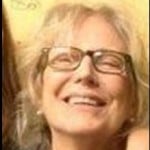 Marshall Chapman is a singer-songwriter-author, born and raised in Spartanburg, South Carolina. To date she has released thirteen critically acclaimed albums. Her latest, Blaze of Glory, was hailed a masterpiece.Chapman's songs have been recorded by Emmylou Harris, Joe Cocker, Irma Thomas, Jimmy Buffett, and many others. In 2010, Chapman landed her first movie role, playing Gwyneth Paltrow's road manager in Country Strong. During filming, her musical Good Ol' Girls (adapted from the fiction of Lee Smith and Jill McCorkle, featuring songs by Matraca Berg and Marshall) opened off-Broadway. She is the author of They Came to Nashville and Goodbye, Little Rock and Roller. See more at www.tallgirl.com.