On Sunday, February 16, at 4:00 p.m., Lowcountry Presbyterian Church of Bluffton and the Pat Conroy Literary Center will host an afternoon with Becky Young Miller, author of Transplanting Hope: A Journey through Pain, Addiction, and the Miracle of a Rare Surgical Procedure.
Free and open to the public, this program will be held at Lowcountry Presbyterian Church's fellowship hall, 10 Simmonsville Road, Bluffton. Books will be available for sale and signing after the presentation.
Website: Facebook Event Page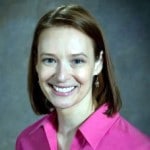 At age twenty-eight, Miller was a businesswoman and pastor's wife, preparing to be a mother. But when an undiagnosed illness changed the trajectory of her life, she became an expert in chronic pain. After losing her job, her community, the children she had hoped to adopt, her pancreas, and her sense of control over her own life, Miller was able to find a depth of faith and strength that allowed her to persevere. In sharing her harrowing personal story in her recently published memoir Transplanting Hope, Miller offers an empowering and candid account of her medical and spiritual journey from despair to hope. Miller's chronicle also offers opportunities for community discussion with topics of chronic pain, addiction, healthcare, adoption, and faith–but above all, hers is a story that reminds us that we are not alone.

This program and others like this would not be possible without your financial help for which, as always, Pat Conroy Literary Center gratefully thanks you.