Click the 3 Bars icon

 to select a List or Day Calendar.
Click the box with Date on the left to select a time period.
1 event,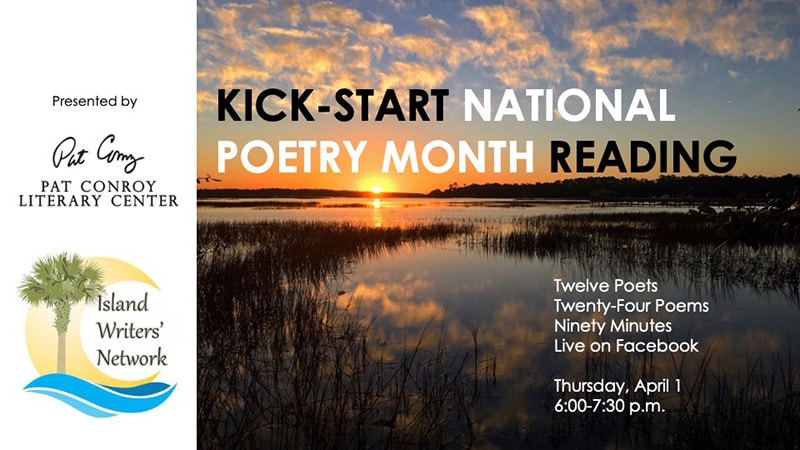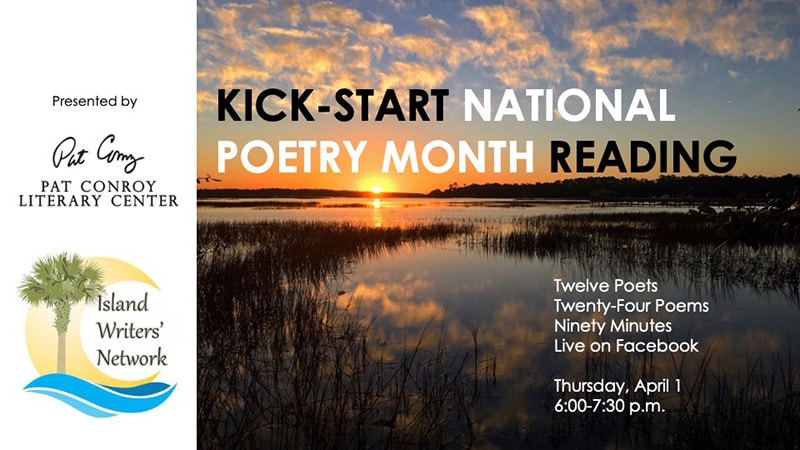 Featuring a dozen poets, this year's virtual Kick-Start National Poetry Month Reading offers an opportunity to gather online in celebration of the written and spoken word.
1 event,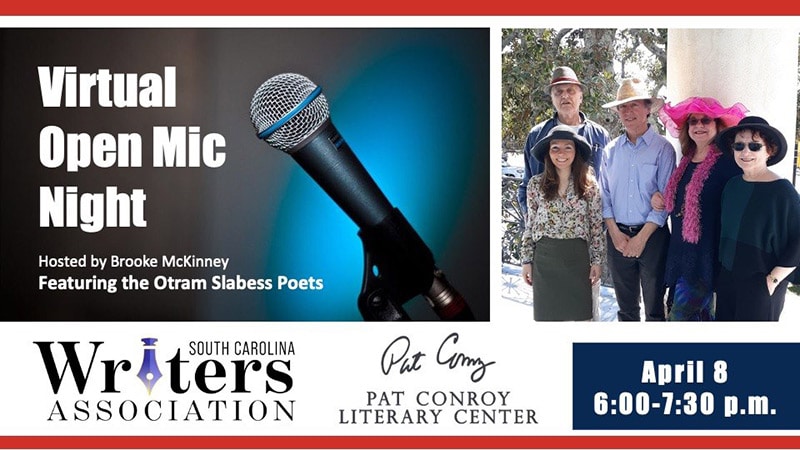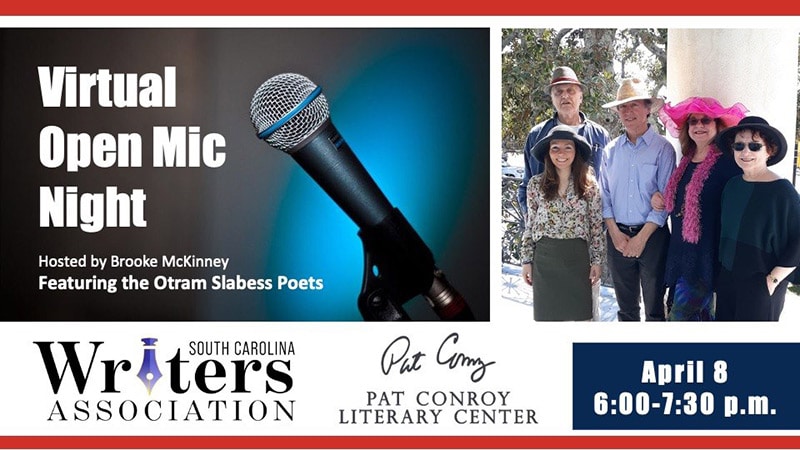 Our monthly virtual Open Mic Night is hosted by Brooke McKinney and presented in partnership between the Pat Conroy Literary Center and the South Carolina Writers Association. 
1 event,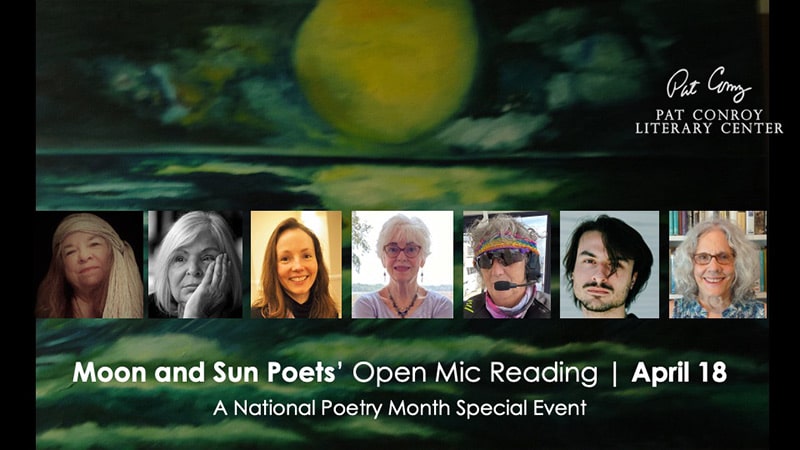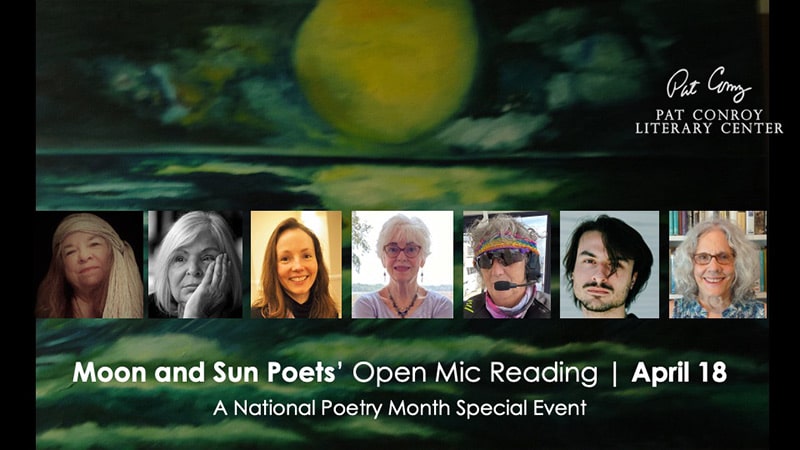 Moon and Sun Poets is a weekly poetry workshop for writers eager to generate new poems, give thoughtful critiques, and discuss elements of poetry and craft.