The Pat Conroy Literary Center presents Thomas McConnell reading from his debut novel The Wooden King at NeverMore Books on Thursday, September 27, at 4:00 p.m. In the spirit of Kristin Hannah's The Nightingale and Anthony Doerr's All the Light We Cannot See, The Wooden King explores denial, desire, and family drama against the lyrically rendered backdrop of World War II, deftly navigating "the simple difference between what we do and what we ought to do" in the face of rising totalitarianism. Books will be available for sale and autographing following the reading.
PRAISE FOR THE WOODEN KING
"At one point in this strikingly original and beautifully told novel of Czechoslovakia during the Second World War, the hero, Viktor Trn, an unassuming professor, is told, 'It is necessary that you teach history.' And that is precisely what Thomas McConnell, author of The Wooden King, has done in this moving, fast-paced tale of a man caught in in the world's most tragic cataclysm. Read it and, like the history it lays bare, you won't forget it."
—Peter Golden, author of Wherever There Is Light

"The Wooden King serves as a sober reminder of the perils of complacency and inaction in the face of injustice and oppression. Thomas McConnell has given us a powerful and important book."
—Joseph Kertes, author of The Afterlife of Stars

"The Wooden King is a profound and timely meditation on one man caught between allegiance to his family and to his country. Thomas McConnell vividly renders the dark ironies of history, but readers will encounter compassion, decency, and courage also. What an excellent debut!"
—Ron Rash, author of The Risen

"McConnell's first novel is imbued with rich historical detail, believably renders one man's struggle between pacifism and protecting his family."
—Publishers Weekly

"McConnell shines in re-creating the stifled life of Czechs under the Occupation. Drama builds from start to finish with a conclusion that is particularly powerful."
—Library Journal
Website: Facebook Event Page
About the author: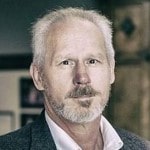 Thomas McConnell's work has appeared in the Connecticut Review, the Cortland Review and Shenandoah, among other publications. He has received the South Carolina Academy of Authors Fiction Fellowship, the Hackney National Literary Award for the Short Story, and his story collection A Picture Book of Hell and Other Landscapes was published by Texas Tech University Press. He teaches English at the University of South Carolina Upstate.